Who says small RV bedrooms have to be drab and uncomfortable? With just a few creative ideas, you can turn your tiny RV bedroom into a place of comfort and style. From storage options to cozy decor pieces, these innovative ideas are sure to help you make the most of your limited space! So, if you're ready to add some new life to your RV Bedroom, keep reading and get inspired!
Main rooms in your RV
The main rooms in an RV include the living room, kitchen, bathroom, and bedroom. The living room is usually located at the front of the RV and provides a comfortable place to relax and spend time with family and friends. It typically includes seating such as couches or chairs along with storage options for books, movies, and games.
The kitchen is usually located in the center of the RV and is equipped with all the necessary amenities for cooking, such as a stove, refrigerator, sink, and countertops. The kitchen typically includes some form of eating area and storage space for dishes and food.
Finally, the bedroom is usually located at the back of the RV and provides a comfortable place to sleep. It typically includes a bed, closet space, and dressers or drawers for additional storage.
Having all these rooms in an RV allows you to enjoy life on the road, while still having the comforts of home.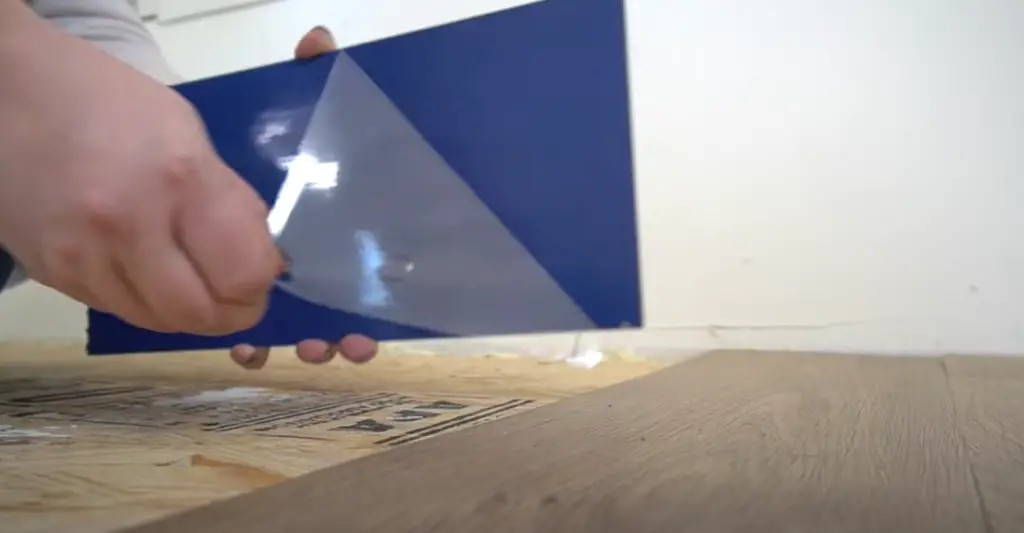 Awesome RV Bedroom Ideas
Shiplap or Wainscoting
One of the most popular bedroom ideas for an RV is to add shiplap or wainscoting along the walls. This addition can instantly add charm and character to any room, and it is an easy way to dress up plain walls. You can either purchase pre-made panels or create your own with plywood and wood trim.
Mirrors and Artwork
Adding mirrors to an RV bedroom can help make the space appear larger and brighter. You can hang a large mirror over the bed or choose several smaller ones to create a more unique look. Adding artwork or photos to the walls of your RV is also a great way to personalize the room and give it character.
Fairy Lights
Fairy lights are an easy and inexpensive way to add a touch of magic to your RV bedroom. You can hang the lights along the walls or ceiling, or drape them along furniture for a more whimsical look.
Accent Rug
Adding an area rug to your RV bedroom is another great idea that can instantly transform the space. Choose a bold patterned rug that matches the rest of your decor, or opt for something neutral that adds texture without being too overpowering.
Nature Themed Decor
If you want to create a calming, nature-inspired atmosphere in your RV bedroom, consider using decor items such as plants, stones, and driftwood. You can also hang art with natural motifs or use fabric patterns that reflect the environment.
Unique or Open Shelving
Adding open or unique shelving to your RV bedroom can provide additional storage and style. You could opt for corner shelves, wall-mounted cubbies, or ladder shelves for an eclectic look.
Loft Beds
Loft beds are another great way to make the most of limited space in an RV. The upper mattress can be used for sleeping while the area underneath can be used for storage or seating. Depending on the size of your RV, you may also be able to add a desk under the loft bed, creating a workspace as well.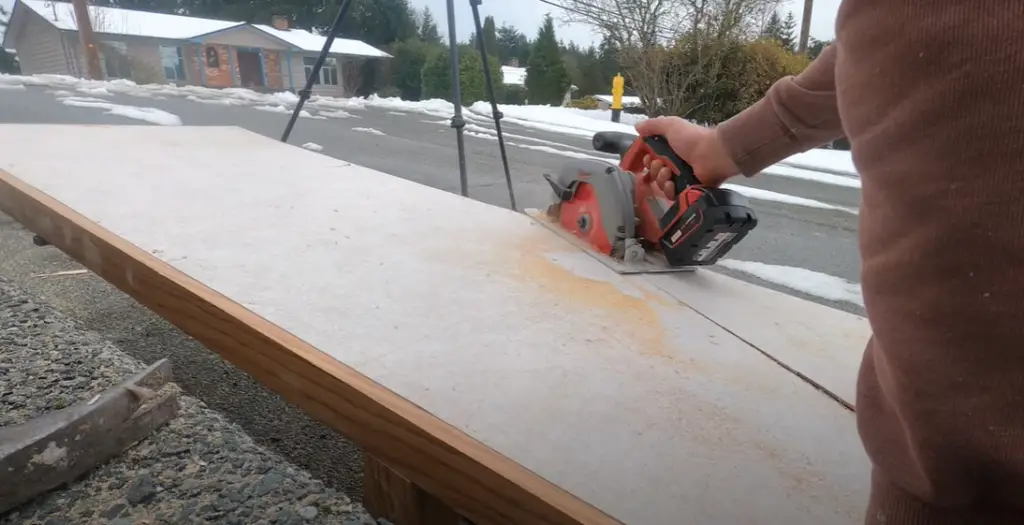 Mixed Textures
Using a combination of textures in your RV bedroom can help to create a warm and inviting atmosphere. Try mixing fabrics such as cotton, velvet, and linen for a luxurious feel. You can also mix different wood finishes or add patterned wallpaper to the walls for extra visual interest.
Updated Lighting Fixtures
Updating your RV bedroom with new lighting fixtures can give the space a modern and stylish look. Choose light fixtures that match the style of your decor or opt for something more contemporary.
Warm Earth Tones
Using warm earth tones in your RV bedroom can help create a cozy and inviting atmosphere. Shades of brown, beige, green, and white are all excellent options for creating a calming environment.
Pillows and Throws
Adding colorful pillows and throws to your RV bedroom is an easy way to add texture, color, and comfort. You can choose bold patterns or colors that match the rest of the decor in the room. Additionally, you can switch out these items seasonally to create a whole new look.
Bunk Beds
Bunk beds are an excellent solution for RV bedrooms that have limited space but need to accommodate more than one person. By stacking two beds in the same area they take up less room while still providing sleeping arrangements for two people. Bunk beds also often come with storage options such as drawers and shelves which are great for keeping books and other items organized and out of the way.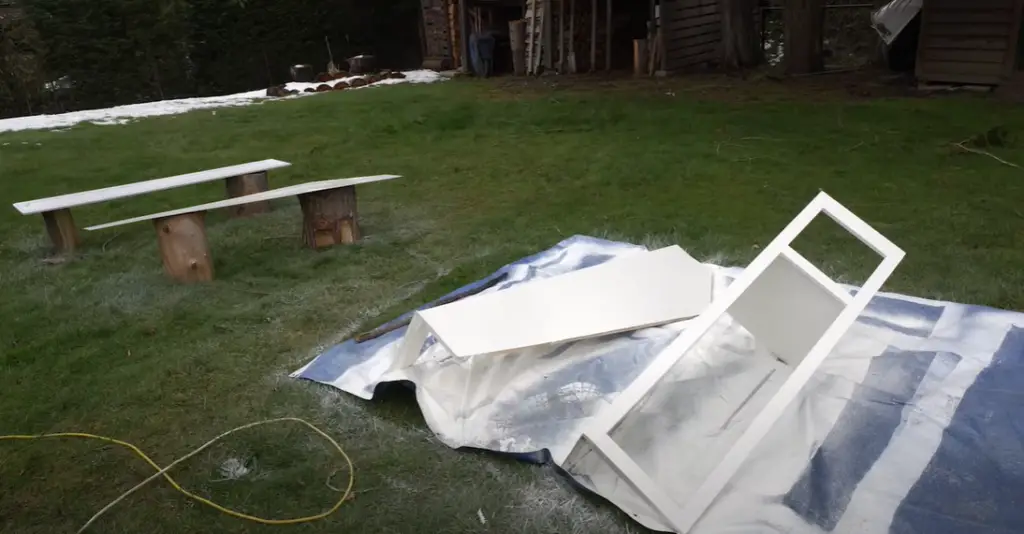 Maximizing Storage Space
In an RV bedroom, space is often at a premium which can make it difficult to store all of your belongings. To maximize storage space in your RV bedroom you can use hanging wall shelves, under-bed storage containers, and stackable cubes. You can also add hooks to the walls for items such as jackets or purses.
Wallpaper
Wallpaper is a great way to add style and texture to your RV bedroom. You can choose from a variety of colors, patterns, and textures in order to create the perfect atmosphere for relaxation. If you don't want to commit to wallpaper, you can also use removable wall decals or stencils instead [2]!
Creative Lighting Solutions for RV Bedrooms
When it comes to lighting solutions for RV bedrooms, there are a lot of creative and unique ways to add light and style. Here are some ideas for adding light in your RV bedroom:
Wall sconces – Wall sconces can provide ambient and accent lighting while adding an elegant touch to the room. They come in a variety of styles, from traditional brass fixtures to modern chrome designs, so you can find something that fits your RV's decor perfectly.
Overhead lights – Installing overhead lights is a great way to illuminate the whole room or just certain areas when needed. There are many different types of overhead lights available including track lighting, pendant lights, recessed cans, and more.
Cabinet lighting – Adding cabinet lights is an easy and cost-effective way to add light where you need it most. You can opt for traditional incandescent bulbs, LED strips, motion-activated lights, or even solar-powered lights depending on your budget and preferences.
String lights – If you're looking for a fun and creative way to brighten up your RV bedroom, look no further than string lights! They come in an array of colors and shapes and can be hung around the ceiling for a whimsical touch or draped around furniture for more subtle illumination.
Battery-operated lights – Battery-operated lighting options are great because they can be installed almost anywhere without having to hardwire them into existing electrical systems. These lights are also safe to use in areas where traditional lighting may not be an option, such as wet places [3].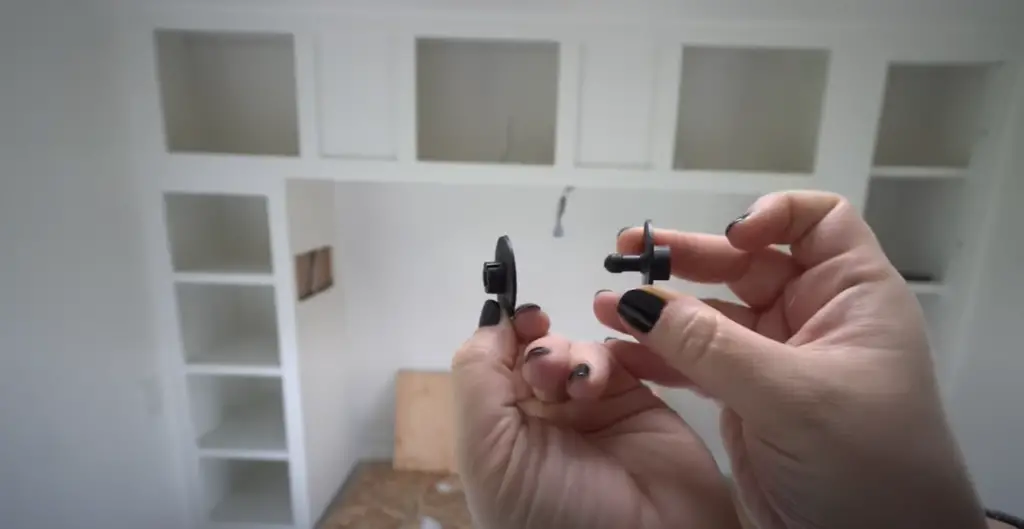 RV Bedroom Decor and Styling Tips
Choose neutral colors: Neutral colors can create an inviting atmosphere in the RV bedroom, making it comfortable and relaxing. Try to limit bright or bold colors and opt for more muted tones instead. Crisp whites, creams, soft blues, and grays all work well in creating a cozy space.
Add texture: Adding texture to your RV bedroom with blankets, pillows, rugs, curtains, and other textiles can help make the room feel homier and cozier. Natural textures like linen and cotton bring warmth while metallic accents add a bit of glamor to the room.
Hang art: Artwork is a great way to personalize any room including an RV bedroom. Choose pieces that you love and add a pop of color or texture to the walls.
Incorporate natural elements: Adding plants, flowers, or other natural elements can bring life into your RV bedroom. Not only do these items look aesthetically pleasing but they also help purify the air and create a calming atmosphere in the room.
Utilize wall space: Your RV bedroom may not have a lot of floor space, but it likely has plenty of wall space that you can use to store items such as books and magazines. Wall shelves are great for storing small items while large cabinets offer more storage options.
Install adjustable lighting: Lighting can be quite tricky in an RV bedroom since there is limited space. You may want to opt for adjustable lighting so that you can adjust the brightness and atmosphere in the room when needed.
Make use of hidden storage: Use any built-in storage spaces such as under-bed drawers, closets, or cabinets to maximize your RV bedroom's storage capabilities. Out of sight doesn't have to mean out of mind when it comes to storing extra bedding or other items you may need while traveling.
Keep clutter at bay: An RV bedroom can become cluttered quickly if not kept organized. Invest in a few containers and baskets to keep things neat and tidy in your tiny home on wheels.
Upgrade your mattress: A comfortable mattress is essential for a good night's rest while on the road. Invest in a quality mattress with an appropriate level of firmness so you can sleep soundly wherever your travels take you.
Add accent pieces: Accent pieces such as mirrors, rugs, decorative pillows, and other accessories can add personality and style to any RV bedroom. Don't be afraid to mix and match colors and textures to make the room feel truly yours.
Follow these tips to create a cozy yet stylish RV bedroom that will make your next road trip even more enjoyable! With just a few simple steps, you can transform your tiny home into a haven of relaxation and comfort.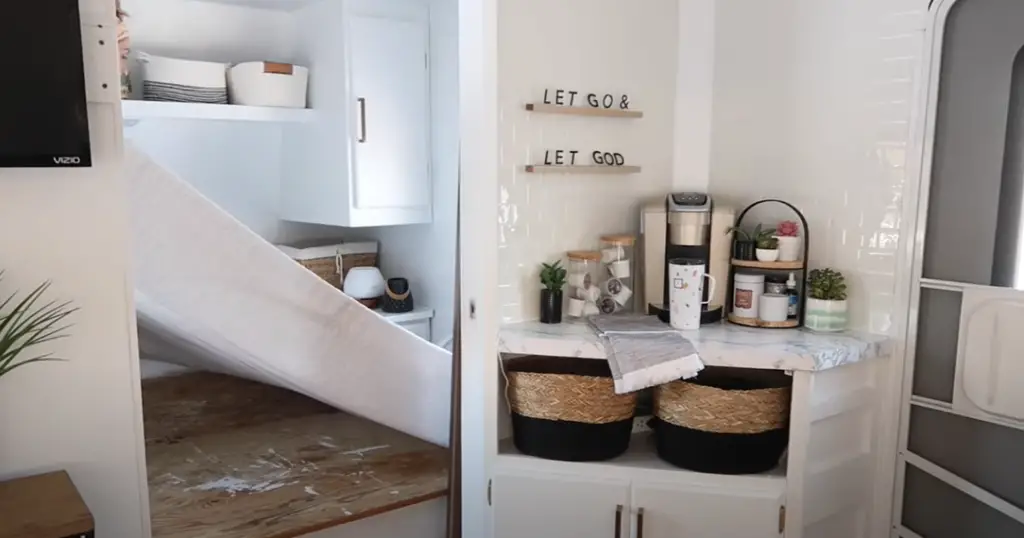 How to Arrange The Space In RV Bedrooms
When Possible, Use Hanging Organizers
In a limited area like an RV bedroom, there are often few places to store items. One great way to make use of the space is to hang organizers on the walls or from the ceiling. This can allow you to keep items off the ground and make them easily accessible. Hanging organizers can hold clothing, toiletries, and other small items that might otherwise clutter up a confined space.
Utilize Drawers and Cabinets
Most RV bedrooms will have built-in drawers or cabinets where you can store linens, extra clothes, shoes, books, etc. Make sure to take advantage of these storage options as they are some of the most efficient ways to utilize the space you have available without cluttering it up with visible items.
Purchase Foldable Furniture
One of the best ways to save space in an RV bedroom is to invest in foldable furniture. This can include beds, chairs, tables, and even shelves that can collapse down when not in use. This makes it easier to move around and clean up without having bulky furniture taking up unnecessary room.
Purchase The Ideal Clothing Hangers For An RV
Clothes can take up a lot of space, but there are some great options for saving room in an RV bedroom. Consider purchasing slim-fit hangers that allow you to hang several items on one hanger. There are also specialized hooks and racks specifically made for RV bedrooms that make it easy to hang clothes without taking up too much space.
Hanging Hamper Storage For RV Closets
Another great way to maximize the space in an RV bedroom is by using hanging hamper storage. This allows you to store dirty clothes and linens off the ground while still having them easily accessible when needed.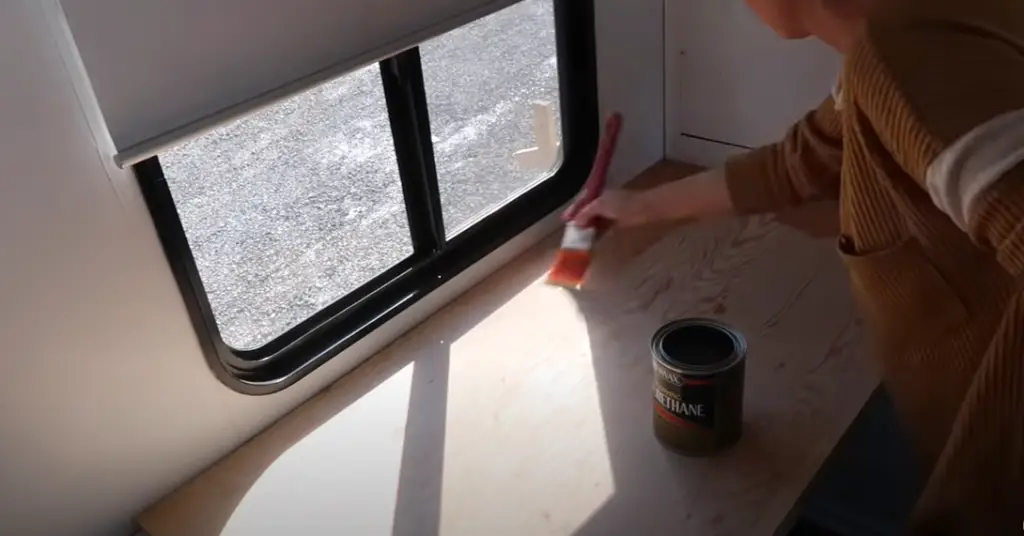 Opt For Multiple Storage Containers
It's a good idea to invest in multiple storage containers for items that don't need to be hung or placed in drawers. These can include things like extra blankets and pillows, books, toys, electronics, etc. Consider purchasing containers with stackable lids so they take up minimal space while still providing plenty of room for whatever items you need to store.
Ideas for RV Shoe Storage
Shoes can be a tricky item to store in an RV bedroom, but some clever ideas can help. Consider investing in hanging shoe organizers or special multi-level shoe racks that allow you to keep your shoes off the ground while still making them easily accessible. You might also consider using clear containers and labeling them for each type of shoe so they're easy to find when needed.
Jewelry Storage Solutions in an RV
When it comes to jewelry, it's important to find a way to store it safely while keeping it easily accessible. Consider purchasing small organizers that you can hang or set on a tabletop. You might also consider using velvet-lined cases designed specifically for storing jewelry. This will help keep your items safe while taking up minimal space in the bedroom.
Brilliant Accessory Hook from RV Closet Ideas
For items like hats, scarves, and other accessories, consider utilizing the space in your RV closet. This can be done by installing hooks on the inner wall of the closet or purchasing over-the-door organizers to hang things from. This is a great way to keep these items off the ground while still making them easily accessible when needed.
A Men's Dresser Organizer For Rv Organization.
For a more organized look, consider investing in a men's dresser organizer for your RV bedroom. This can be used to separate and store items like socks, underwear, hats, ties, cufflinks, and more. You can also use the drawers for things like books or extra blankets.
RV Living Space Saving Tips: Bedside Storage Solutions
When it comes to storage solutions for items you use regularly, consider investing in bedside storage. This can include shelves that fit snugly against the side of your bed, or even special bins and baskets designed to fit beneath the mattress. This allows you to keep items like books, magazines, remotes, and other frequently used items within easy reach without taking up valuable floor space.
FAQ
How do I make more room in my RV bedroom?
There are a few ways you can make more room in your RV bedroom. One way is to choose furniture that is designed to fit into small spaces, such as folding beds and modular storage systems. You can also use space-saving techniques like hanging shelves or wall-mounted coat racks to maximize your available floor space. Finally, investing in multi-purpose items like an ottoman with built-in storage can help you keep the area looking neat and tidy. Taking advantage of all these options will ensure that you'll have plenty of room to move around comfortably in your RV bedroom!
How many people can sleep in a small RV?
The number of people who can sleep in a small RV depends on the size and layout of the vehicle. Generally speaking, however, many small RVs are designed to comfortably accommodate up to 4 people. In some cases, you may even be able to fit five or more people depending on how much space you have available. If you're looking for an RV that can accommodate more than 4 people, you may want to consider larger models with larger sleeping capacities.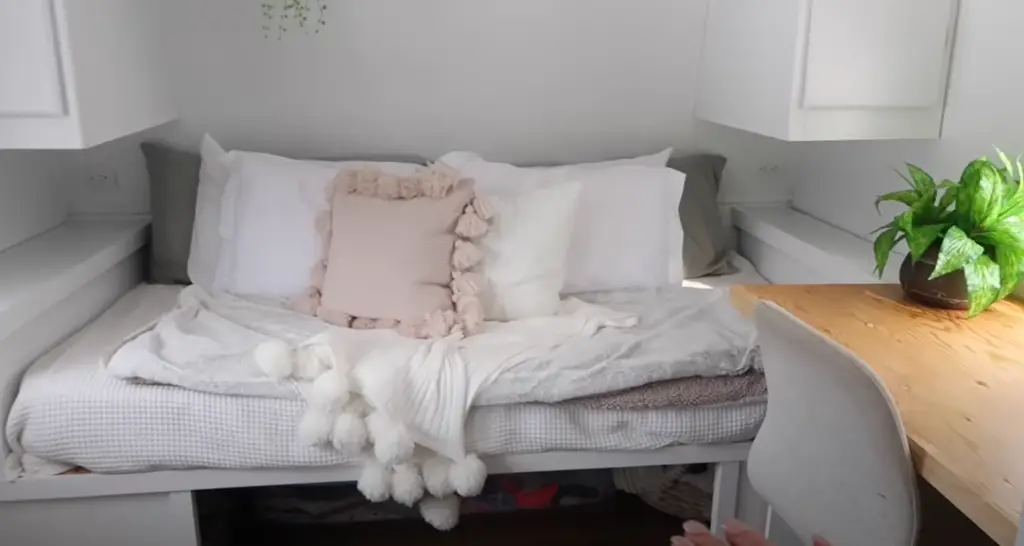 What type of things should I bring when camping in an RV?
When camping in an RV, it's important to bring all of the essentials that will make your stay comfortable and enjoyable. This includes items such as bedding, cookware, eating utensils, a cooler for food storage, camping chairs, flashlights, and batteries. You'll also want to bring any personal items such as towels, toiletries, and clothing. Finally, don't forget to pack entertainment items like books or board games to keep yourself occupied during your stay!
Are there any special tips for driving an RV?
Yes! When driving an RV it's important to remember that you'll be dealing with a much larger vehicle than your typical car or truck. This means that you should allow yourself extra time when turning corners and passing other vehicles on the road. Additionally, make sure to pay attention to weight limits on bridges and roads since RVs can be heavier than other types of vehicles.
How do you make a small camper feel like a house?
Making your small camper feel like a home can be achieved with just a few simple touches. Start by incorporating items that have sentimental value such as photographs of family and friends. You can also add some color to the space through the use of rugs, curtains, or even artwork. Finally, adding functional storage solutions will help keep your RV clean and organized while providing plenty of room for all your belongings. With these tips in mind, you'll be well on your way to creating a cozy home away from home in no time!
What do I need to know before buying an RV?
Before buying an RV it's important to consider what type of vehicle best suits your needs and budget. Additionally, make sure to research the different features and amenities offered with different models. It's also a good idea to familiarize yourself with RV terminology so that you are better equipped to make an informed decision when choosing your perfect rig. Finally, be sure to check out reviews from other RVers who have already purchased and used the model you are considering to get an understanding of how it works in real-life situations. All these considerations will help ensure that you end up with the right RV for your lifestyle needs!
What type of maintenance should I do on my RV?
Regular maintenance is key to keeping your RV running smoothly and ensuring its longevity. First and foremost, make sure all fluids such as coolant, motor oil, and transmission fluid are regularly checked and changed as necessary. Additionally, inspect your RV's brakes, tires, and lights often to make sure they are all in working order. And finally, it's important to check for any signs of water damage or leakage on a regular basis to avoid more serious issues down the road. With these tips in mind, you'll be sure to keep your RV running like new for years to come!
How do I maximize space in my small RV?
Maximizing the space in a small RV can be achieved with a few simple tricks. First, try to find furniture that is designed to fit into tight spaces such as folding beds and modular storage systems. You can also use wall-mounted coat racks or hanging shelves to free up more floor area. Additionally, look for multi-purpose items like ottomans with built-in storage that will help keep your RV organized without taking up too much room. Finally, utilize any vertical space available by mounting hooks or shelves on the walls and ceiling. With these tips in mind, you'll have plenty of room to make yourself at home in your small RV!
How do you make a small RV cozy?
Making a small RV cozy can be achieved with just a few simple touches. Start by incorporating items that have sentimental value such as photographs of family and friends or artwork to add some personal style to the space. You can also incorporate some color through rugs, curtains, or bedding to make it feel more like home. Additionally, adding functional storage solutions such as wall-mounted coat racks or baskets will help keep your RV neat without taking up too much room. Finally, make sure you have all the essentials for comfort such as blankets and pillows so you can relax in your cozy RV!
What type of generator should I use for my RV?
When choosing a generator for your RV it's important to consider how much power you need and what type of fuel will be most convenient for your situation. Generally speaking, a portable generator powered by gasoline is the best choice for RVers since they are relatively easy to transport and use. Additionally, some generators offer dual-fuel capabilities which allow you to run the unit on both gasoline and propane. Finally, make sure to check the noise level of any generator you are considering as many models can be quite loud while in operation. With these tips in mind, you'll have no problem finding the right generator for your RVing needs!
Useful Video: RV Bedroom Makeover | Modern RV Makeover Ep. 03
Conclusion Paragraph
Small RV Bedrooms can be as cozy and comfortable as any other bedroom, no matter the size. With the right design choices, you can make your small RV bedroom into a space that is both functional and inviting. By investing in multi-purpose furniture pieces, using creative storage solutions, and focusing on bright colors and natural light, you'll be able to create a charming, livable space in your RV. With these tips in mind, you can make the most out of your small RV bedroom and enjoy all the wonderful experiences it has to offer.
References:
    https://www.mortonsonthemove.com/what-is-an-rv-inside-like/
    https://homedecorbliss.com/rv-bedroom-ideas/
    https://blisslights.com/blogs/blisslights/rv-lighting-ideas