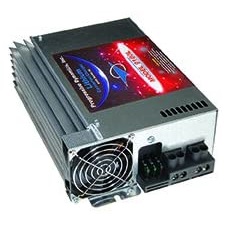 PD9100L Series 12V Lithium Ion Battery Converter/Chargers provide a Constant Current/Constant Voltage (CC/CV) charge profile as recommended by lithium battery manufacturers. PD9100L Series units can be connected both in parallel and in series. Reverse battery protection prevents charger damage if the battery connections are accidentally reversed.
Progressive Dynamics PD9180ALV User Manual
Having a problem? Download Progressive Dynamics PD9180ALV instructions.


---
Pros & Cons of Progressive Dynamics PD9180ALV
Pros
Prevents charger damage if battery connections are accidently reversed
Provides Filtered DC Power
Automatically reduces output voltage to prevent overheating and possible damage
Automatic Thermal Protection
Cons
May not be of high quality
---
Related Video: Upgrading to a Progressive Dynamics Lithium Ion Charger
---