Good Sam RV Financing Review is a detailed review of the Good Sam RV Financing Program. This program offers financing for recreational vehicles (RVs) at competitive rates. In this review, we'll answer some commonly asked questions about the program and provide useful tips on how to make the most out of it. We hope you find it helpful in deciding whether Good Sam RV Financing is the right choice for you.
How do RV loans work?
Unsecured
Loans for recreational vehicles are generally unsecured, meaning no collateral is required to obtain them. This means that your credit score and financial history will play a larger role in whether or not you qualify for financing. [1]
Secured
In some cases, you may be able to secure an RV loan with a small down payment or the vehicle itself as collateral. Secured loans often offer more competitive rates and terms than unsecured loans. [1]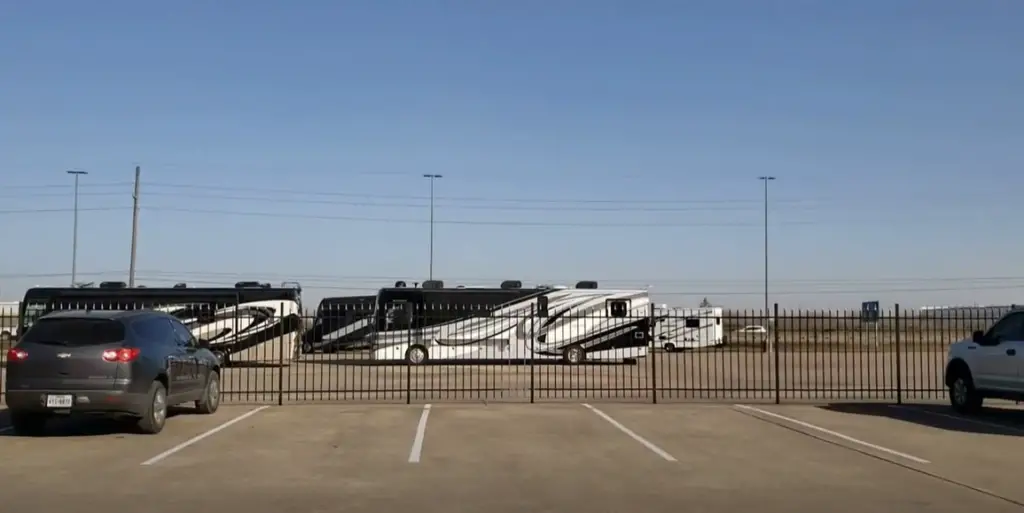 Services Offered by Good Sam Financing
Purchase of new or used RV
Good Sam offers financing for the purchase of a new or used RV. They have access to a wide range of lenders and can help you find the best possible interest rate for your loan. You can also take advantage of extended warranties and other special financing deals. [2]
Refinancing services for RV loans
If you already have an RV loan and are looking to refinance, Good Sam can help. They offer a variety of refinancing options from their partner lenders so that you can get the best possible rate for your new loan. You may also be eligible for special deals or discounts when refinancing with Good Sam. [2]
Full timer financing
Good Sam also offers full timer financing for RV owners who are living in their RV full time. This type of loan is ideal if you need a longer repayment period or lower monthly payments. Additionally, Good Sam can help you find the best rate and terms to fit your needs. [2]
Insurance services
Good Sam also offers RV insurance through their partner providers. You can get a quote for coverage and compare rates from different insurers to find the best deal for your RV. They also provide access to roadside assistance programs and other benefits that come with an insurance policy. [2]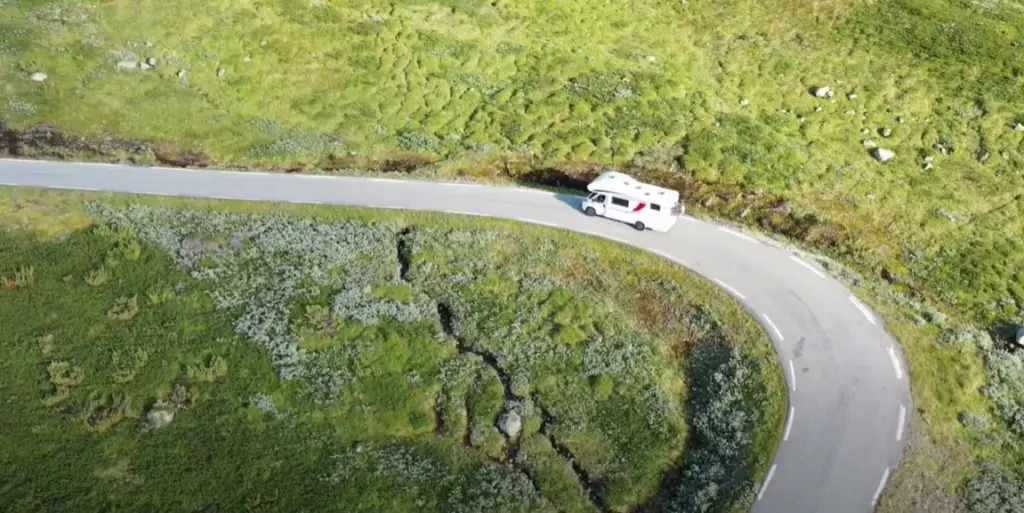 Roadside Assistance and Warranty Plans
In addition to insurance services, Good Sam also offers roadside assistance plans and extended warranty programs. These plans provide protection for you if your RV needs repairs or emergency help while on the road. You can also purchase an extended warranty plan that will cover some of the costs associated with major repairs down the line. [2]
How to choose the best RV loan for you
Set a budget
Before you even start looking for an RV loan, make sure to set a budget. Take into account your current financial situation and make sure that you can afford the monthly payments. That way you know what kind of loan amount you should look for. [1]
Decide what kind of loan you want
Are you looking for a loan to buy a new or used RV? Is a fixed rate or variable rate better for you? Do you want a secured or unsecured loan? All these questions should be answered before applying. [1]
Shop your RV
Just like when looking for any other kind of loan, it pays to shop around. Compare rates and terms from different lenders before you make a decision. That way you can be sure that you're getting the best deal possible. [1]
Choose your lender
Once you've found the right loan for your needs, it's time to choose the lender who can provide it. Do some research on their reputation and make sure they are trustworthy and reliable. [1]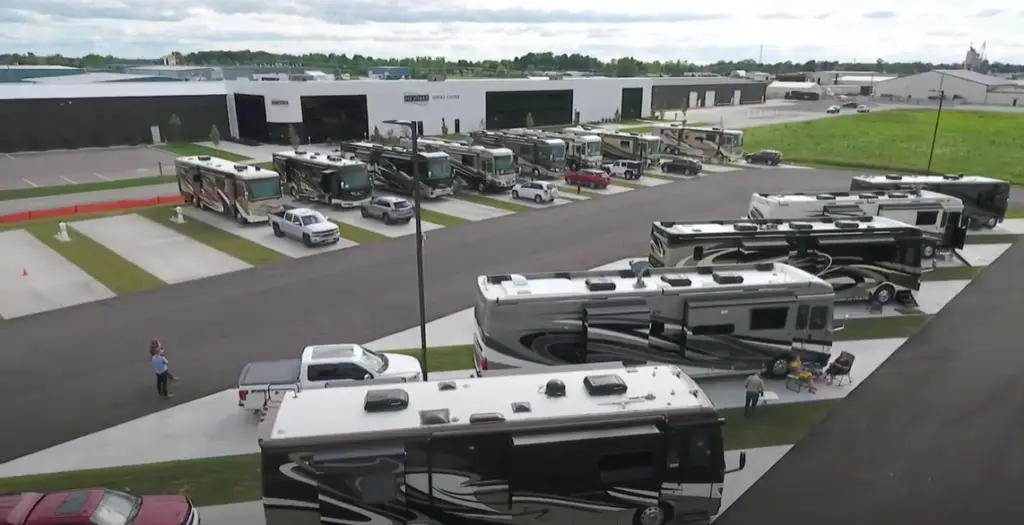 Good Sam RV Loan Benefits
Competitive interest rates
Good Sam offers some of the most competitive interest rates available on RV loans. This means that you can save money and get more out of your loan over time. Interest rates range from 4.99% to 8.99%, depending on the amount borrowed, credit qualifications and other factors. [2]
Good customer service
Good Sam's customer service team is available to answer any of your questions or help you through the loan process. They are a friendly and knowledgeable group of people who will work with you every step of the way. [2]
Wide range of loan amounts
Good Sam has loan amounts ranging from $10,000 to $100,000 so you can find the right loan for your needs. Whether you're looking for a small RV loan or something larger, Good Sam has an option that fits your budget. [2]
Flexibility for older model years
Good Sam will finance older model years of RVs, so you don't have to worry about having an RV that's too old. This gives you the opportunity to upgrade your RV without paying for a brand new one. [2]
Easy terms and conditions
Good Sam's terms and conditions are simple and straightforward. There are no hidden fees or surprises, so you know exactly what you're getting into when you take out a loan with Good Sam. [2]
Longer repayment terms
Good Sam offers repayment terms of up to 15 years, so you can spread out your payments and make them more manageable. This longer repayment period gives you the opportunity to save money over time and pay off your loan faster. [2]
Low processing fee
Good Sam's processing fee is low, at only 1% of the loan amount. This makes it easy to get your loan approved without having to worry about high fees or hidden costs. [2]
Largest RV owner's club
Good Sam is the largest RV owners club in North America, so you can be sure that you're getting quality customer service and the best loan terms available. With Good Sam, you are part of a large community of RVers who share your love for camping and outdoor adventures. [2]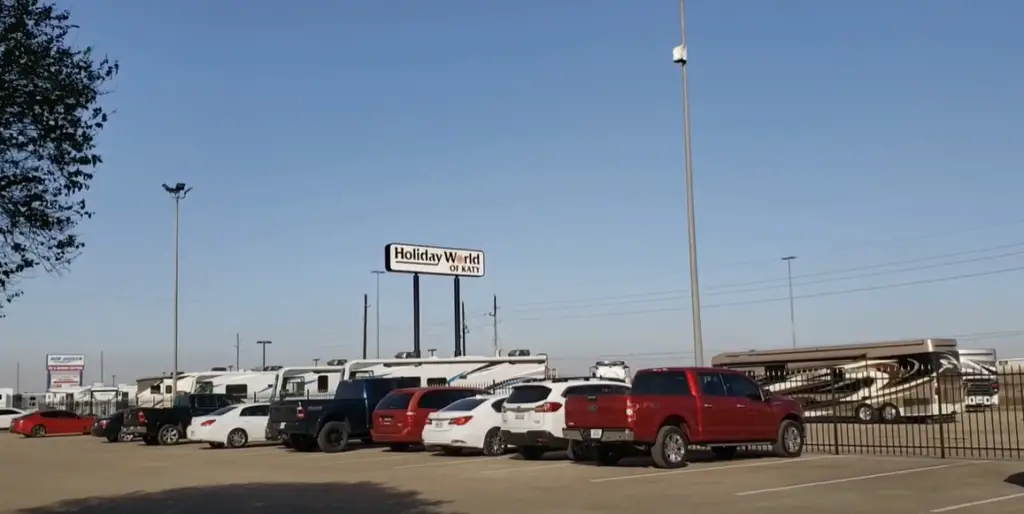 Drawbacks of Good Sam RV loans
Strict qualification criteria
Although Good Sam RV financing offers competitive rates, customers may find that qualification criteria are quite strict and difficult to qualify for. Some of the criteria include having a high credit score, sufficient income and collateral. Other criteria such as employment history and debt-to-income ratio may also be taken into account. [2]
The variable interest rate with RV condition
Another drawback of Good Sam RV loans is that the interest rate can vary depending on the condition of the RV being financed. Customers with an older or used RV may find that they are subject to a higher interest rate than those financing a new RV. [2]
Complex online application
The online application process for Good Sam RV loans can be quite complex and time consuming. Customers need to provide detailed information about the RV they wish to purchase, their financial situation and other relevant criteria. It may take several days or even weeks before customers receive a response regarding their loan request. [2]
Their website is not informative
Another drawback of Good Sam RV loans is that their website does not provide detailed information about their offer. Customers may find it difficult to understand the different terms and conditions associated with the loan, as well as the interest rates and fees involved. [2]
Credit score limitation
Finally, Good Sam RV loans require customers to have a good credit score in order to qualify. This limits the range of potential borrowers and may exclude those with lower credit scores who may be looking for financing options. [2]
FAQ
What credit score is used for RV loans?
Good Sam RV Financing looks at your credit score (FICO or VantageScore) when you apply for an RV loan. Generally, a good credit score is 650 or higher but it's important to note that some lenders may look at different factors such as your income and the amount of money you have available in your bank account.
What is the interest rate for RV loans?
Interest rates for RV loans vary depending on your credit score, the loan amount and the length of the loan. Generally, interest rates range from 3% to 16%. You can find a good estimate of the interest rate you'll qualify for by using Good Sam RV Financing's online calculator.
What is the longest-term RV loan?
Good Sam RV Financing offers loan terms ranging from 12 to 240 months. Generally, loans with longer terms have lower monthly payments and a higher total cost of borrowing, as the interest is spread out over a longer period of time.
Why are RV interest rates so high?
RV interest rates tend to be higher than those for other types of loans due to the fact that RVs are seen as riskier investments. This is because they depreciate in value over time and are more expensive to maintain than other vehicles.  Additionally, RV financing usually requires a larger down payment than auto loans or even home mortgages.  This means that lenders will often charge higher interest rates to help offset their risk.
Is buying an RV a good investment?
RVs are a great way to explore the world, see new sights and spend time with friends and family. However, as an investment, they may not be a good option for everyone. RVs tend to depreciate in value over time and can be expensive to maintain and repair. Additionally, you'll need to find a secure place to store your RV when not in use.  If you're looking for a reliable form of investment, other options like stocks and bonds may be more suitable.  Ultimately, the decision is up to you!
Will RV prices go down in 2023?
It's difficult to predict exactly what the RV market will look like in 2023, but there are a few factors that could influence prices. These include gas prices, economic conditions, environmental regulations and advances in technology. Ultimately though, only time will tell whether RV prices go up or down!
Is it financially smart to live in an RV?
Living in an RV can be a great way to save money on rent and other living expenses, but there are some financial considerations that you should keep in mind. For example, RVs require a larger up-front cost than renting an apartment or buying a home, and they also have higher upkeep costs. Additionally, living in an RV may limit your access to certain amenities, like internet and cable. You should carefully weigh the pros and cons of RV living before making any decisions.
What are the most common problems with RVs?
The most common problems with RVs include maintenance issues (such as worn brakes, leaky roofs and faulty electrical systems), general wear and tear over time, and theft. It's important to inspect your RV regularly to ensure that it is in good condition, and to use security measures like an alarm system or a wheel lock if possible. Additionally, you should be sure to purchase an extended warranty for your RV in case of any unexpected maintenance costs.
Useful Video: RV Roadside Assistance That You Can Trust – The Top 5 Plans
Conclusion
When it comes to RV financing, Good Sam has a lot of options to choose from. Their competitive rates and flexible terms make them one of the best financing companies out there. Plus, you can take advantage of discounts, deals, and additional benefits like roadside assistance and extended warranties. All of this makes Good Sam an excellent choice for anyone looking for RV financing.
We hope this Good Sam RV Financing Review has been helpful. If you have any additional questions, feel free to contact the customer service team at Good Sam. They'll be more than happy to answer any of your questions and help you make the best decision for your needs. Good luck, and happy travels!
References:
https://www.getawaycouple.com/good-sam-rv-loans/
https://trucksauthority.com/good-sam-rv-financing-reviews/