Are you searching for a way to finance an RV that's more than 10 years old? If so, you are likely curious about where the best place is to begin. What are your options? How do you know what's the best deal for you? In this article, we'll answer all of your questions and give you some tips on how to get the best deal possible. So whether you're a first-time buyer or someone who's been financing RVs for years, this guide is for you!
Can I Get a Loan on a 10-Year-Old RV?
Yes. But it will depend on the lender and their requirements for the age of the vehicle. Generally, most lenders won't finance an RV that is over 12 years old. If yours is older than 10 years, it may be necessary to seek other forms of financing like private lenders or credit unions.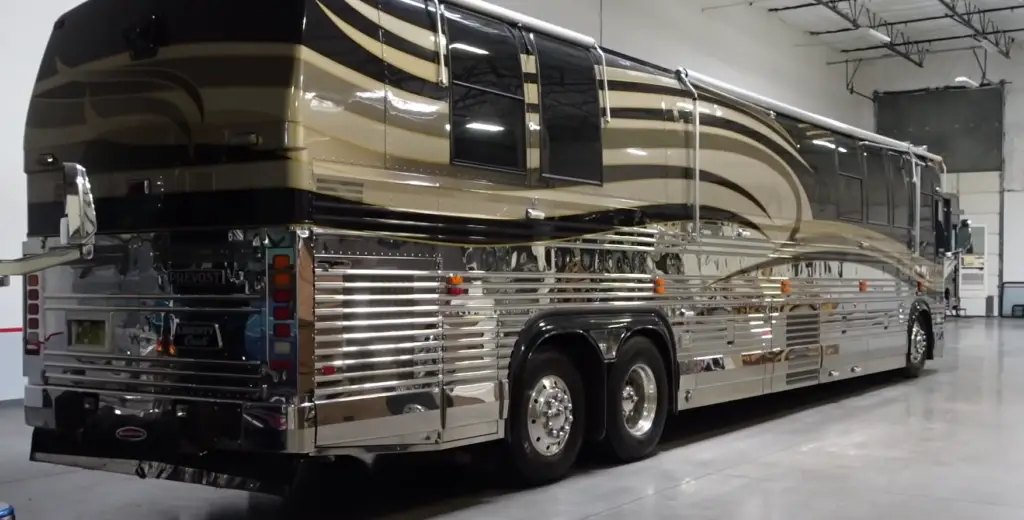 Tips for Financing an RV Over 10 Years Old
Shop around: Don't be disheartened if one lender turns down your request to finance, as other lenders may still view it positively and provide you with the financing. Explore different lenders and their rates to find the best deal for you.
Match the loan term to the vehicle's age: You may want to consider a shorter loan term so that it doesn't reach its expiration date before you finish paying off the loan.
Get pre-approved: It can help you avoid any surprises when it comes time to make an offer on your dream RV.
Consider other financing options: Look into alternative financing options such as refinancing a current loan or taking out a personal loan. [1]
RV Loans on Older Models
The best option for you may be to look into a loan specifically designed for recreational vehicles. While some lenders may not offer loans on older models, many do. The downside is that these types of loans have higher rates than traditional auto and home loans.
Another option to consider is to use a personal loan instead of seeking out a loan specifically designed for RVs. Personal loans have more flexible terms and lower rates than RV-specific loans, so they may be the better option.
In addition to looking into RV-specific loans or personal loans, you can also consider refinancing your existing loan if it was taken out on an older model. You should keep in mind that there will likely be fees associated with refinancing, though.
It's important to do your research and compare offers from various lenders before making any final decisions. With the right approach, you'll be able to get the best loan for your needs and budget.
How Old of an RV can You Finance?
It is important to know the age limits of lenders. Generally speaking, most lenders won't finance RVs older than 15 years with a few exceptions for certain models. That said, even if you have an RV that's older than 15 years and in excellent condition, there are still options available.
One way to get around this rule is by financing through a private lender or credit union. They may be more flexible when it comes to age limits for RVs because they can look at other factors such as the condition of the vehicle and your credit score. If you're fortunate enough to find a private lender willing to finance an RV, you can expect to pay a higher rate than you would for a newer RV. [2]
In addition, another option is to finance through a bank that specializes in vehicle loans. These lenders may be willing to offer financing on older RVs as long as the condition of your RV meets certain standards. While you can expect higher rates with this type of loan, it's still worth considering if other lenders are not available or just aren't an option for you.
How To Finance an RV Over 10 Years Old?
Traditional financing sources may not be willing to lend on a vehicle of this age, so you may have to look for creative ways to make it happen.
First, start by assessing your financial situation and deciding how much you are able to contribute towards a down payment. This will help determine which type of loan is right for you and if traditional lenders may be willing to work with you. You should also consider whether or not you would prefer a fixed or adjustable rate loan as well as what terms are available from each lender.
Next, start shopping around for lenders who specialize in lending money on vehicles of this age. It's important to compare several lenders to get a better understanding of the rates they can offer and what types of terms they are willing to provide. Look for lenders who are willing to extend loans to older vehicles, such as RV-specific lenders that offer special financing options for recreational vehicles.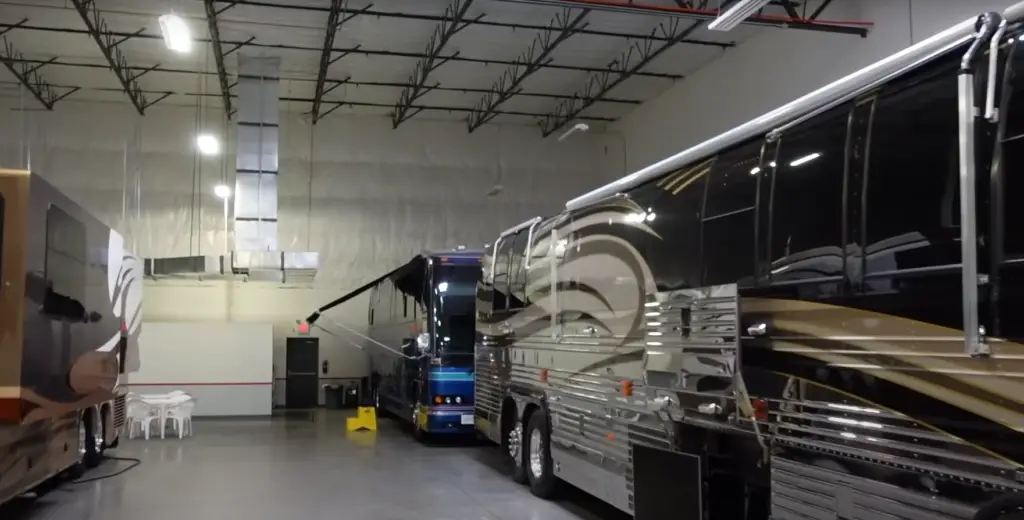 Finally, make sure you are aware of all the costs associated with buying an old RV. This includes taxes, registration fees, insurance premiums and any repairs. Understanding all the associated costs will help ensure you stay within your budget.
RV Loan Comparison
It's important to compare the different loan options available.
When it comes to financing your purchase, there are a few loan options available: traditional loans from banking institutions and credit unions, loans with private lenders, as well as government-backed programs.
Banks and credit unions typically offer competitive rates with flexible repayment options that can span up to 15 years. However, they will require a good credit score and an income verification process in order to qualify.
Personal loans can sometimes be obtained from online lenders or other private sources with fewer restrictions on eligibility criteria but higher rates than traditional bank loans. These loans generally have shorter repayment periods, typically 3-5 years.
Finally, government-backed programs such as FHA and VA may offer more attractive terms. These types of loans are designed specifically for veterans and members of the military who meet certain criteria.
Who Should Get an RV Loan?
There are a few factors.
The first factor is whether you will be using the RV as a primary residence or if it will just be used for leisure and travel. If your main purpose is to use it as a full-time home, then you may want to look at more traditional financing options like bank loans or leasing arrangements. However, if you plan on using it only occasionally (such as while on vacation), then alternative financing options such as owner financing may be better suited since they tend to have lower rates and longer repayment periods than traditional sources of financing.
Another factor that should be taken into consideration is the condition of the RV. If you're considering purchasing an older model, it could be more financially savvy to make some repairs or modifications before applying for a loan. This will help ensure that you are getting a good deal and that you won't have any surprises after making the purchase.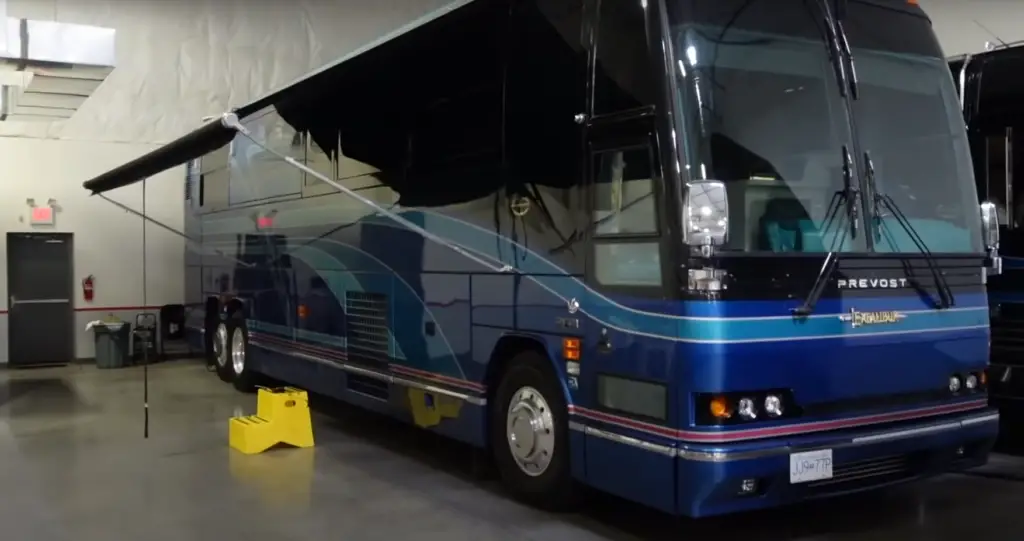 Finally, if you plan on using the RV as a full-time home, you should investigate any loan options offered by RV dealerships in your area. Some dealerships offer special financing options that can help make owning an RV more affordable.
Do your research and ensure you understand the terms and conditions of each loan before committing to it.
FAQ
How old of a travel trailer can you finance?
The answer to this question depends on the lender. Each has its own set of criteria when it comes to financing requirements, so ensure you read through their terms.
What credit score do you need to finance an RV?
Generally, you need a minimum of 650 or higher to qualify for an RV loan. While a higher score may give you better terms and rates, there are still some lenders out there who can work with lower scores. [3]
What is the average interest rate for an RV loan?
If you have excellent credit, you could qualify for a loan with a rate as low as 3%-7%. If you have decent credit, rates could be anywhere from 8%-14%. Lastly, those with poor credit may pay more in interest — up to 20% or more. [4]
Is it hard to get RV financing?
Many banks won't finance RVs due to their age, mileage, and condition. It is important to research different lenders and find one that specializes in this type of loan. Some lending institutions may require additional documentation such as proof of income or a down payment before they will approve the loan.
Useful Video: HOW TO GET RV FINANCING, DENIED WITH AN 800 CREDIT SCORE
Conclusion
Financing an RV over 10 years old can be a tricky process. It is possible, however, if you do your homework and find the right lender. Consider lenders that specialize in older RVs, and have competitive rates and flexible terms, such as an extended loan term or deferred payments. Be prepared to provide comprehensive financial information and documentation. Finally, ensure you read all paperwork carefully. Good luck!
Reference
https://www.rvingknowhow.com/how-old-of-a-used-rv-can-you-finance/
https://crowoutdoors.com/how-old-of-an-rv-can-you-finance/
https://www.r1cu.org/what-credit-score-do-you-need-for-an-rv-loan/
https://www.businessinsider.com/personal-finance/best-rv-loans