Are you in the market for a used RV but don't want to deal with dealerships? Buying from a private party can be a great option, as long as you know what to look for and how to negotiate. In this article, we will provide you with a step-by-step. We'll cover everything from finding the right RV to negotiating the price. So whether you're just starting your search or are ready to make an offer, this guide has got you covered!
Know What You Want
Buying a used RV from a private party can save you lots of money over purchasing a brand-new one. However, it is important to do your research ahead of time and know what type of RV you are looking for.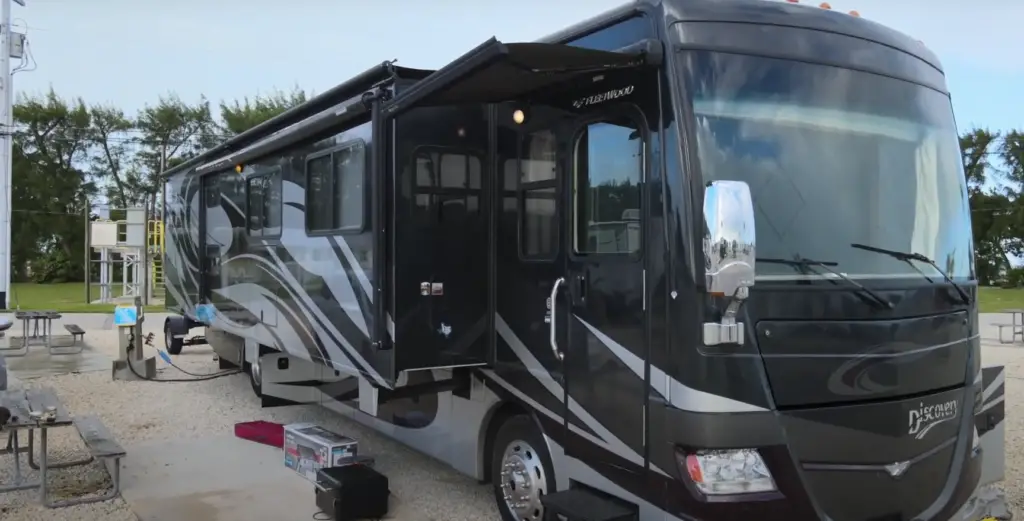 How to Buy a Used RV from a Private Party
Buying a used RV from a private party can be a great option if you're looking to save money and get the features you want. When buying from an individual, however, there are some important things you should keep in mind. Here are five tips:
Ask Questions: When considering a recreational vehicle, it is essential to ask the seller pertinent questions about its history. Inquire as to how long they've owned it, what sort of complications have arisen during their ownership and if there are any recent repairs or changes that have been made. This will help ensure you make an informed purchase decision. This will help give you a better idea of what to expect from your purchase.
Get It Inspected: Have the RV inspected by a certified technician. This will give you peace of mind in knowing that everything is functioning properly and there are no hidden issues.
Make Sure You Understand Your Financing Options: If you're financing your purchase, make sure you understand all of your options before signing any documents or agreements. Do your research and fully understand the terms and conditions of any loan you're considering before committing.
Check the Warranty: Find out if there is an existing warranty on the RV or if it can be extended. If so, make sure you understand exactly what's covered and for how long.
Negotiate: Don't be afraid to negotiate. Most sellers are willing to work with you on the price, so don't be afraid to make an offer.
Search Online
You can use online resources to help you find the best deals. Sites like Craigslist and eBay are great for finding RVs from individuals, as well as dealerships. You can also search classifieds in local newspapers or check out RV-specific websites to find used RVs in your area.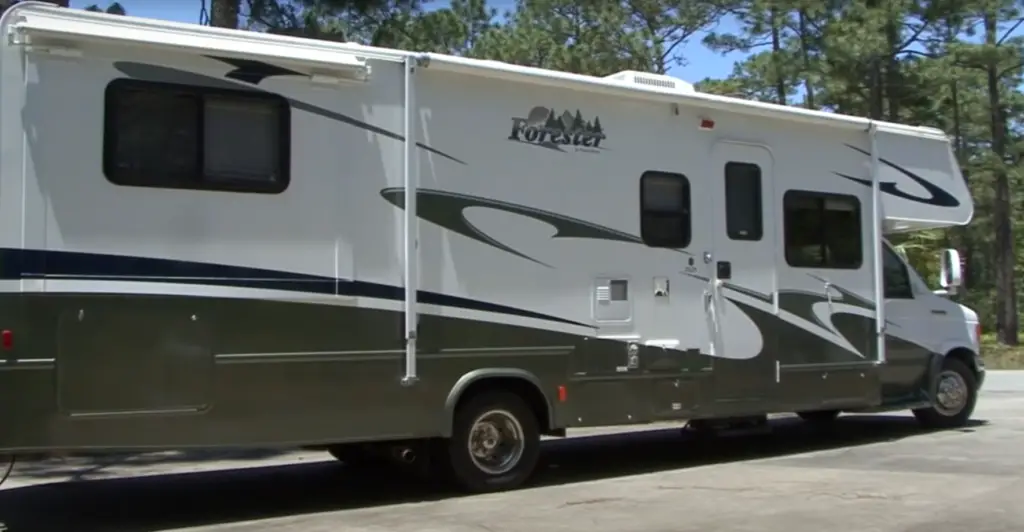 These are just a few tips to help you buying a used RV. Doing your research, asking questions and understanding your financing options are all important steps in the process. With these tips in mind, you'll be prepared and ready to find the perfect RV for your needs. Good luck on your search!
Finding A Private RV Seller
Finding a private RV seller is not hard and the first thing you need to do is decide where you want to buy from. If you are looking for something local, check out online classifieds and websites such as Craigslist, eBay, or RV-specific websites. You can also search local newspapers for used RVs in your area.
Now Pay that RV a Visit
Once you've found a few potential RVs, it's time to pay them a visit. When you arrive, check the outside of the RV for any signs of damage such as rust or dings. Open all the doors and windows to inspect the interior and test out all appliances. Don't forget to ask the seller questions about the RV's history, any issues they've encountered and if there have been any recent repairs or updates. [1]
Working With A Private RV Seller
The process of working with the seller can be quite different than what you'd experience when buying from a dealership. Here are some tips for how to work with and negotiate with a private seller.
Ask Loads of Questions
Not only will this give you more insight into the RV and its history, but it will also help establish trust between the two of you. Ask to see service records, inquire about any necessary repairs or upgrades, and make sure you understand all of the seller's policies and procedures.
Ask For Extra Pictures And Videos
If you're buying an RV sight unseen, you should absolutely ask the seller to provide additional photos and videos. Even if they do have a website with images of the RV, it's always best to get a more comprehensive view of what you'll be getting before committing to the purchase.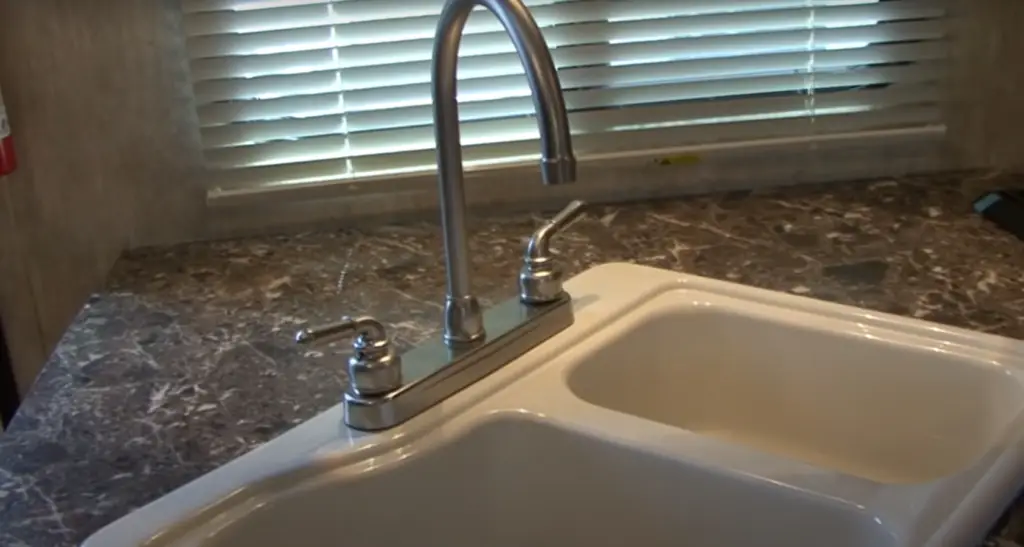 Verify The Title Information
Before you buy any used RV, be sure to check the title information. Ask for a copy of the registration and make sure that it matches up with what's listed on the bill of sale. Also, check to see if there are any liens or encumbrances on the vehicle before you move forward with the purchase.
Get the RV Inspected By A Professional
If you're feeling unsure about the condition of the RV, it's always a good idea to have a professional inspect it. This will ensure that there are no hidden problems and that your purchase is sound. Make sure to discuss this possibility with the seller beforehand; they may be willing to pay for part or all of the inspection.
Don't Be Afraid to Negotiate
It's completely okay to negotiate with a private seller, so don't be afraid to ask for a lower price or inquire about other types of deals. Some sellers may not budge on the price but may be willing to throw in extra features or accessories that could save you money down the line.
Putting In An Offer with A Private Seller
Once you've asked all the questions, looked at pictures and videos, had the RV inspected by a professional, and negotiated with the seller, it's time to put in an offer. The best way to do this is to have a written agreement that outlines all of your expectations for the purchase. This should include the sale price, any extra items included in the deal, and the payment terms.
Putting Down A Deposit
Once you and the seller have agreed to all of the terms of the sale, it's time to put down a deposit. This will usually be a percentage of the total purchase price, and it's important that you understand exactly how much money is non-refundable in case something happens and you can't go through with the purchase.
Buying a used RV from a private seller can be an exciting experience. Just make sure to do your due diligence and ask plenty of questions before you commit to the purchase so that you get exactly what you're looking for!
Get Your New RV Insured
It's important to get the RV insured so that you can protect your investment. Depending on the type of RV, this may require some additional research and investigation. Talk to your insurance company about what coverage is best for your situation and make sure you understand all of the terms and conditions. With the right insurance in place, you can travel with peace of mind knowing that your RV is protected.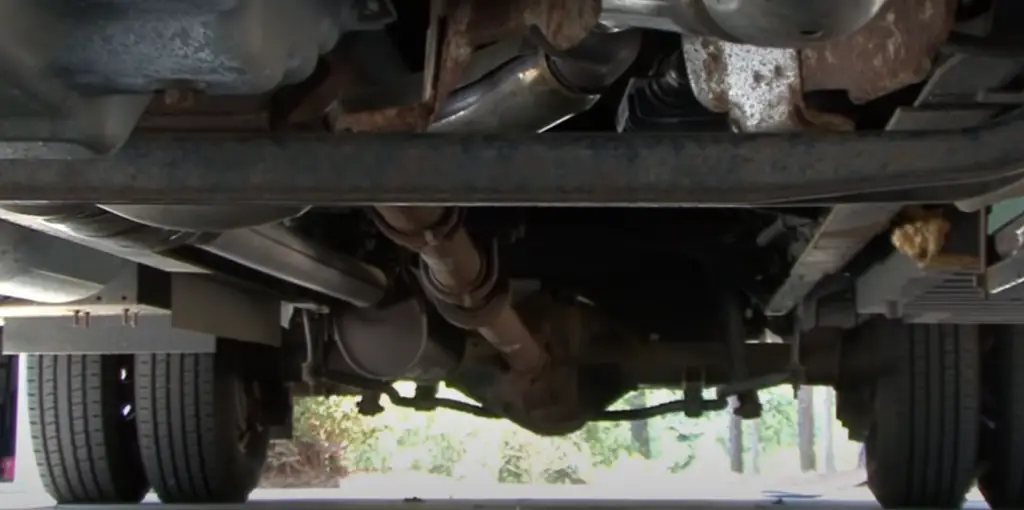 Once you've found the perfect RV, make sure to get it insured so that it remains safe and secure throughout your adventures!
Paperwork: Complete the Documentation With the Seller
This typically includes a bill of sale, registration documents, and title forms. Make sure that you complete all of these forms properly and accurately so that everything can be processed without any hiccups. [2]
Once you've completed this process, you'll be ready to hit the road with your new-to-you RV!
Can I Finance an RV From a Private Seller?
Yes, you can. The process is similar in many ways to financing through an official dealer. You'll need to meet the lender's requirements, often including good credit and down payment. It may be possible to go through your bank or credit union if they offer RV loans but bear in mind that the terms may not be as favorable as those offered by specialist lenders.
You might also look into a personal loan from an online lender. Personal loans have higher interest rates than RV-specific loans, but they tend to have more flexible repayment options which makes them ideal for buyers who don't meet specific criteria or need quick access to funds.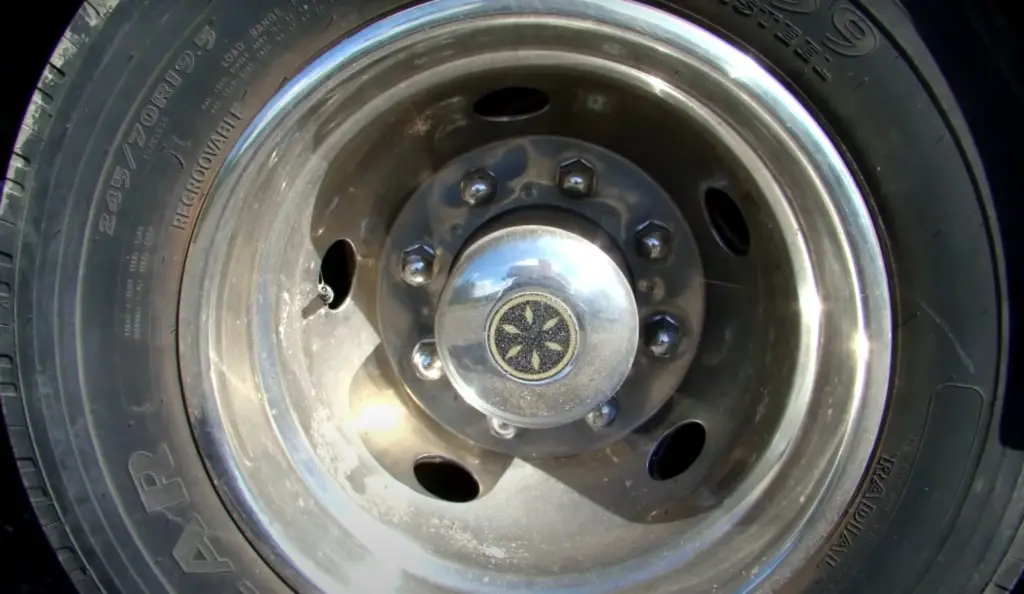 Avoid being pressured into a loan that isn't right for you or doesn't offer terms you can manage. Taking out a loan may be necessary but it's important to be aware of the consequences if you don't make your payments.
Finally, remember that you could also cover the cost of buying the RV with cash if you have the funds available. This may not always be practical but it can certainly save money in the long run if you're able to do it. Paying in cash also gives you more leverage when it comes to negotiating the price.
Where Are the Best Places To Find Used RVs for Sale?
When you're in the market for a used RV, it can be difficult to know where to search. The best place to start your search is on the internet. There are a variety of websites that feature RVs for sale from private sellers, including Craigslist and eBay.
Check out online classifieds such as RV Trader or Outdoorsy, both of which specialize in recreational vehicles. Be sure to read reviews and ratings when looking at these sites so you can get an idea of how reliable they are.
In addition to online sources, you should also consider visiting local RV shows or dealership lots. Many dealerships will have used models in their lot, and they may even offer financing options if you need help purchasing the RV.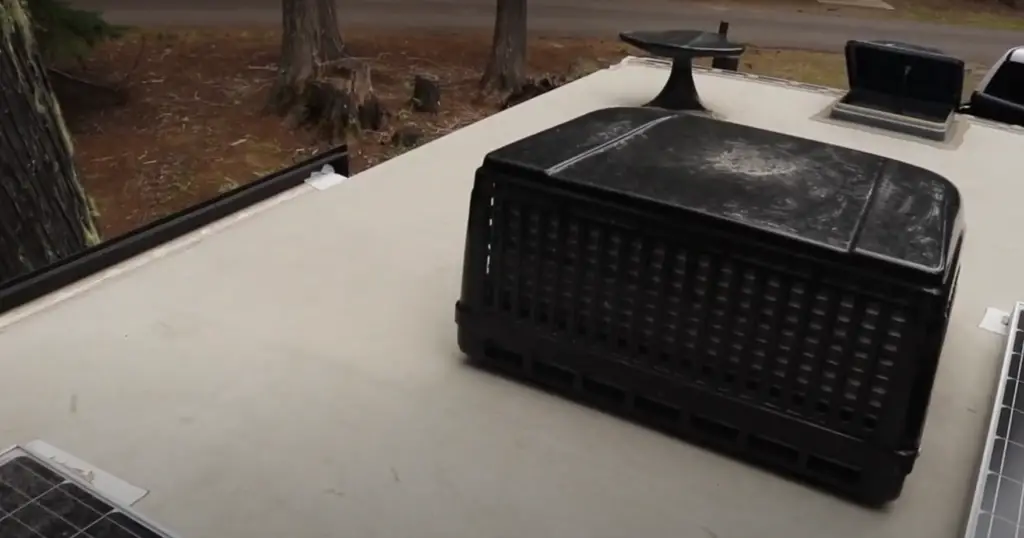 Finally, don't forget to check out your local newspaper classifieds. You might be surprised at what kind of deals you can find this way!
RV Buying Tips
Set a budget. Estimate the cost of ownership and factor in taxes, fees, maintenance and insurance costs.
Inspect the RV thoroughly before committing to purchase. Look for signs of damage or wear-and-tear that could indicate expensive repairs will be needed down the line. Ensure all systems (plumbing, electrical, heating/cooling) are functioning properly and ask lots of questions about any issues you may find.
Obtain vehicle history reports helping you make a more informed decision. Private sellers may not have records handy but many times these can be obtained from online sources such as CarFax or AutoCheck. This will show how many owners the RV has had, whether it has been in any accidents, and if it still has a valid registration.
Ensure to get the paperwork in order before finalizing the sale. Request copies of any service records, bills of sale for parts or repairs, titles and title transfers, as well as any other applicable documents.
Consider using an escrow service when paying for the RV. This will help ensure that both parties complete the required steps and can be beneficial in resolving disputes should they arise.
Ensure you're aware of all taxes, fees and licensing requirements for your state before closing the deal. Many states require an annual registration fee as well as sales tax on used vehicles bought from private sellers. Lastly, be sure to check local laws related to recreational vehicle usage.
FAQ
Should I Use an Escrow Agent When Paying Cash for an RV?
This option isn't always necessary, but it is something to consider if you're buying directly from the owner and need additional assurance that the transaction will go smoothly. An escrow service will hold your payment until all conditions of the sale are met, such as ensuring that the title has been transferred properly and there are no liens on the RV. [3]
Can I Register My RV in Another State?
Yes, you can. However, there are certain requirements you'll need to meet, such as having valid proof of residency in that state and providing a title showing ownership. You may also have to submit registration forms and pay the required fees. The specific process varies from state to state, so ensure you do some research before making the move. [4]
If your RV is currently registered in one state but you plan on moving it to another, it's important to remember that all states require vehicles with out-of-state titles to be inspected for safety and emissions standards. Be prepared for this additional cost when budgeting for a used RV purchase from private sellers.
It's also important to note that some states offer special registration programs for out-of-state RVs. These programs, such as Arizona's ADOT RV program, provide a title and registration in the state's name with the intention of reducing taxes and fees. Be sure to check if your new home qualifies for these types of programs.
Buying an RV from a private seller can be a great alternative to buying from dealerships, but it's important to remember that you have to take on extra responsibilities when dealing with private sellers.
Do You Pay Sales Tax on Out-of-State Purchases?
The state where you purchase and register the RV can affect sales tax. Sales tax regulations vary by state, so if you're purchasing an Out-of-State vehicle, ensure you understand your own state's rules before making any purchases. In some cases, purchasing an out-of-state vehicle may require additional taxes or fees beyond what would be required for an in-state purchase. On the other hand, some states offer tax exemptions for Out-of-State purchasers – which could save you money.
In addition to understanding your own state's regulations, it's also important to know how long you have after the sale of the RV to register it in your state. Most states require registering the vehicle usually within 30 days of purchase, and failure to do so could result in fines. [5]
It's also important to note that while some out-of-state purchases may be exempt from sales tax, they can still require other fees such as registration or titling fees. These fees are generally paid directly to your state's DMV. Ensure you factor those costs into your budget when looking for an Out-of-State used RV purchase.
Finally, be aware of any additional taxes imposed by local municipalities – these taxes are not typically included in calculations of your total sales taxes when you buy a vehicle from another state. You may have to pay additional fees or taxes after you register the RV in your own state, so ensure you understand all of the details before moving forward with any purchase.
Should I Buy an Extended Warranty for a Used RV?
It's important to consider all of your options when it comes to protecting yourself and your investment. One of the most common questions is whether or not you should purchase an extended warranty for the RV?
The short answer is yes, if you can afford it. An extended warranty offers peace of mind in knowing that any unexpected repairs will be covered by the manufacturer, rather than coming out of your pocket – which can add up quickly with RVs! That said, there are some things to consider before making this decision. [6]
First, check with the seller to see what type of warranty they offer on their vehicle. Many sellers provide a one-year warranty on the RV, at minimum. This is a good starting point and offers some protection if something goes wrong within that time frame. If they offer an extended warranty beyond that year, it's worth considering whether or not you want to purchase it.
You also need to consider the cost of the warranty, as well as any limitations or exclusions in coverage. Some warranties may only cover certain parts of the RV, while others may have high deductibles or a shorter lifespan than what you are looking for.
Finally, research companies that offer extended warranties and make sure they are reputable and trustworthy. You want to ensure that they will be there to back you up in the event of any repairs or maintenance needs.
All in all, an extended warranty can be worth it if you think that there is a chance something could go wrong with your RV – especially when buying from a private seller who may not offer as much protection with their own warranties.
Useful Video: How to buy an rv from a private seller
Conclusion
At the end of the day, purchasing a used RV from a private party can be a great way to save some money and get into an RV that you might not otherwise afford. However, it's important to remember that there are certain risks involved with purchasing such a large item from an individual rather than through a dealer or other professional. To ensure that your purchase is safe and successful, take your time in researching the vehicle, inspecting it thoroughly before handing over any cash, and getting everything in writing. With these tips, you'll be sure to have the best experience possible when making your purchase! Good luck!
References
https://rvlifestyle.com/how-to-buy-a-used-rv-from-a-private-party/
https://escapees.com/how-to-purchase-a-used-rv-from-a-private-seller/
https://www.rvnetwork.com/topic/140941-private-rv-sale-through-escrow/
https://rvblogger.com/blog/rv-registration-rules-by-state/
https://www.thebalancemoney.com/which-sales-tax-rate-do-i-charge-my-customers-3193251
https://rvlove.com/planning/rv-extended-warranties-are-they-worth-it-3/