Imagine waking up to the crisp morning air, surrounded by towering trees and panoramic views, as you sip your coffee from the comfort of your own RV. The freedom of the open road and the allure of endless adventure beckon many to explore the world of recreational vehicle (RV) travel. However, before you hit the road, there's an essential aspect to consider – the cost of building an RV park. This comprehensive guide will unravel the mysteries of estimating the expenses involved in creating your very own RV oasis. So, fasten your seatbelts, fellow wanderers, as with this article you can embark on a journey to uncover the secrets of building an RV park and the price tag that comes with it.
What is an RV Park?
An RV park, also known as a recreational vehicle park or campground, is a specially designed facility that caters to the needs of recreational vehicle enthusiasts. These parks provide a convenient and comfortable space for overnight parking and extended stays.
Whether you're embarking on a cross-country adventure or simply seeking a weekend getaway, an RV park offers the perfect blend of convenience and comfort. It's a home away from home, where you can relax, unwind, and fully enjoy the beauty of nature while having access to essential amenities [1].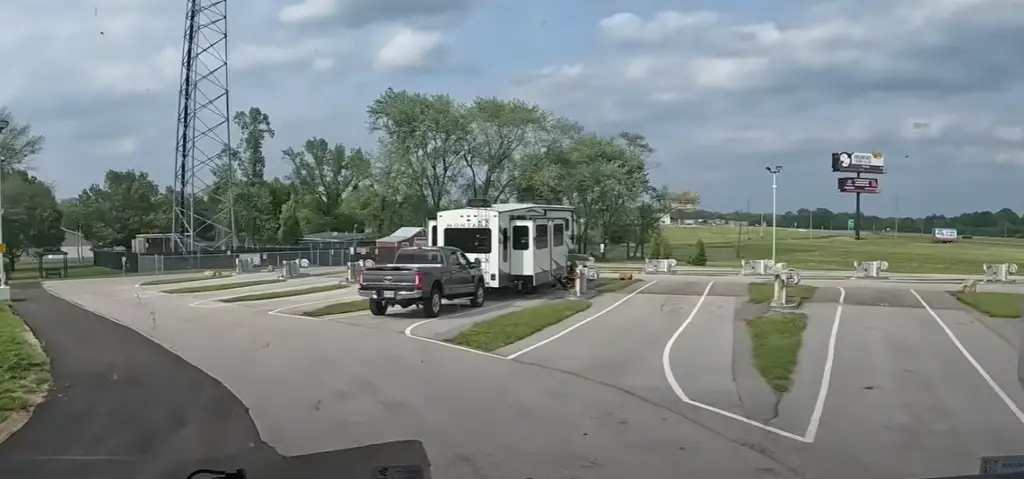 Steps to Build an RV Park
Learn How an RV Park Business Works
Before you start building your RV park, it's important to familiarize yourself with how an RV park operates. Knowing the basics of running an RV park business will help you plan and design a successful one. It's essential to know the different needs of your customers, from setting up payment systems to making sure they have access to clean restroom facilities. Make sure to research local laws and regulations as well, to ensure the park is built in compliance with them.
Consider the best location for your RV park
When it comes to deciding where to build your RV park, the location plays a crucial role. It's important to ensure that the RV park is not only close enough to popular attractions that customers might want to visit but also strategically positioned to offer convenience and accessibility. Additionally, carefully consider the services and amenities you'll provide to create a compelling proposition that can attract customers from areas beyond your immediate vicinity. By offering unique and enticing offerings, you can maximize the appeal of your RV park and create a memorable experience for your guests.
Think of Getting into a Franchise
If you're looking to get into the RV park business, one option is to look into a franchise. A good franchise can offer numerous advantages such as access to established systems and processes, existing customers and marketing resources. However, franchising comes with its own set of challenges. You will need to research different franchises and ensure that you understand the terms and conditions before signing up. Besides the financial cost, you may need to consider factors such as location, marketing strategy and customer service standards.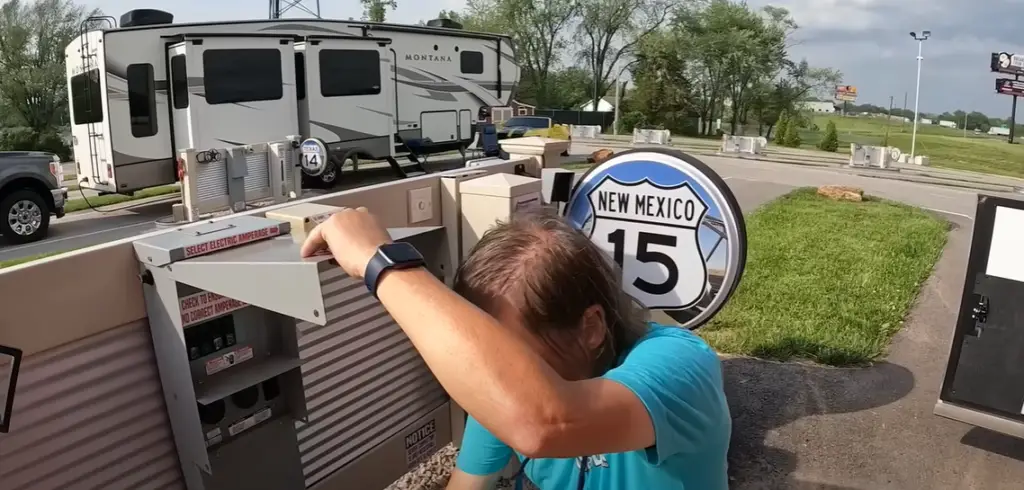 Prepare Your RV Park Building Plans
Once you have chosen the perfect location for your RV park, it's time to create detailed plans. This includes designing the layout of the park with amenities and services, as well as deciding which types of vehicles can be accommodated at the park. Make sure to factor in installation costs, insurance costs and other operating expenses when preparing your budget. Additionally, ensure that all the necessary permits and licenses are obtained before you begin building.
Decide on a Style/Design
When it comes to the look and feel of your RV park, it's important to carefully consider the style that can help create a truly unique identity for your business. Take the time to explore various design elements, such as thoughtful landscaping, well-placed lighting fixtures, and eye-catching architectural accents. These elements can work together to create an attractive aesthetic that sets your RV park apart from the rest.
But it's not just about the visual appeal. As you design the space, it's crucial to pay attention to the needs of your customers. Ensure that the areas within your park are well-lit, creating a sense of safety and security for your guests. Additionally, make sure that amenities are easily accessible, providing convenience and comfort to those who choose to stay at your park.
By focusing on both the visual aspects and the practical considerations, you can create an inviting and enjoyable experience for your guests, making your RV park a top choice for travelers and adventurers alike.
Consider Your Cabins and Facilities
To maximize the appeal of your RV park, you can include additional amenities such as cabins and other facilities. Cabins are often a great choice for those who prefer more privacy and comfort than traditional RVs offer. Depending on the needs of your guests, you can choose from different cabin styles to meet their needs.
If you decide to provide additional facilities, such as a swimming pool or playground area, make sure to factor in the cost of installation and maintenance. Additionally, ensure that all safety regulations are followed and that your facilities meet the required standards. With careful planning and attention to detail, you can create an attractive destination for guests looking for a comfortable experience with plenty of options for entertainment and relaxation.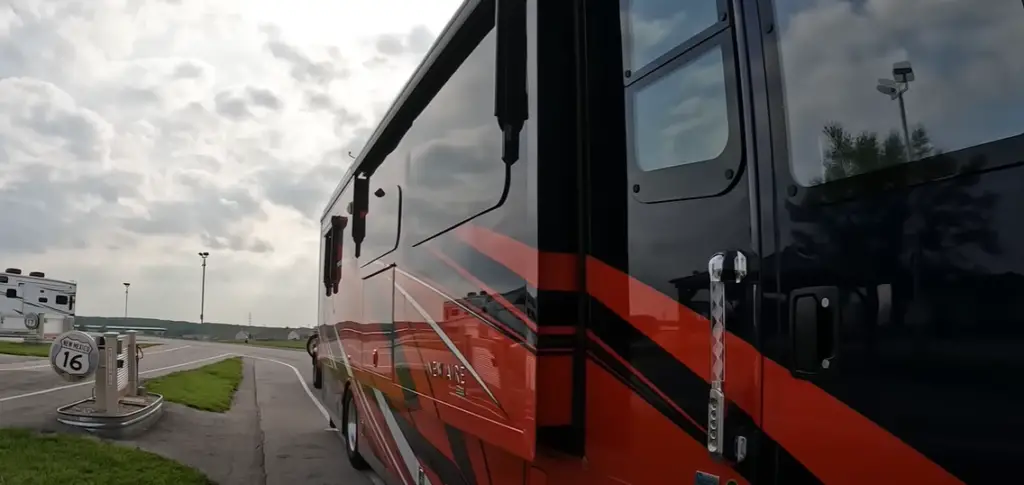 Don't forget your office and storage areas
It's also important to consider the needs of your staff when building an RV park. Make sure you have enough space for an office, as well as storage facilities to store supplies and equipment. Additionally, if needed, provide a separate area where guests can check in and make payments.
By providing your staff with a comfortable working environment, you will be able to optimize the efficiency of your business and provide a better experience for your customers.
Sewer, Wi-Fi and Electric Hookups
For many RV park customers, the availability of sewer, Wi-Fi and electric hookups is essential. Making sure that these services are available is key to providing a comfortable experience for your guests. Research different options to find a reliable provider with competitive pricing and ensure that installation will be completed before you open your RV park. Additionally, it's important to set up a payment system for these services and make sure your customers understand how to use them.
Check Out the Legalities and Regulations in Your Location
When starting any business, it's important to research the legalities and regulations in your area. Make sure you are familiar with local zoning laws and building codes that may affect your RV park. Additionally, look into any licensing requirements or taxes that need to be taken into consideration when setting up an RV park. Being aware of all these factors will help ensure a smooth start for your business.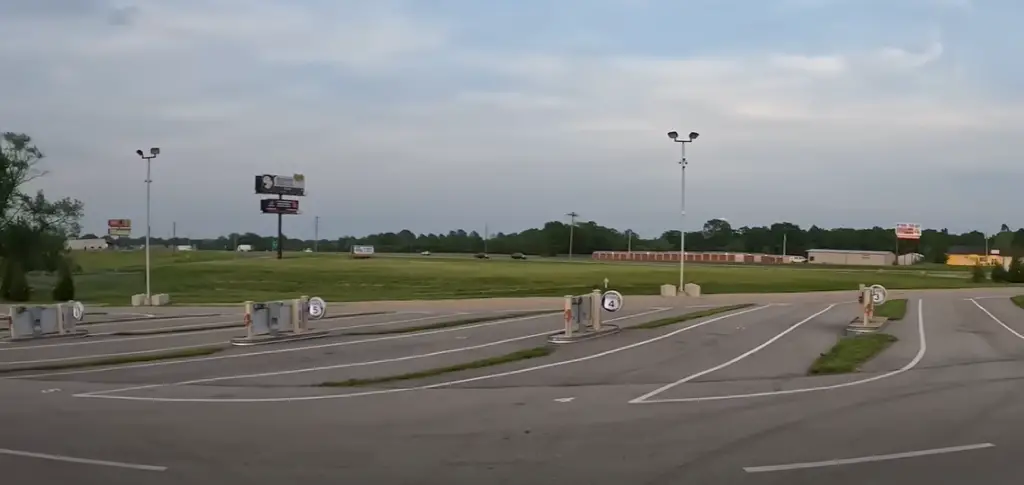 Select Activities that Build Experiences
At the end of the day, it's important to create experiences that customers want. Investigate activities and attractions in your area that can be included as part of a package for guests staying at your RV park. This could include special events such as live music or movie nights, or even discounts at nearby restaurants and attractions. Providing these unique touches will help ensure that your guests have a memorable stay.
Creating a successful RV park is an exciting challenge that requires careful planning and attention to detail. By following these steps, you will be well on your way to building an exceptional facility that offers comfort, convenience and unforgettable experiences for your customers.
Find Suppliers For Your RV Park Business
Once you have established the basics for your RV park, it's time to start looking for suppliers. This includes researching different vendors and negotiating contracts to ensure that you're getting the best value for your money. Additionally, take into consideration factors such as delivery times and quality control standards when searching for reliable partners [2].
Estimated Cost Breakdown to Open an RV Park
Purchase of Land: $1,000 – $100,000 per acre
The first step in opening an RV park is finding the right land. Prices will vary depending on location and amenities, but generally speaking, the cost of buying enough land to open an RV park can range from $1,000 – $100,000 per acre. Once you have acquired the land, there are additional costs associated with getting it ready for use like obtaining zoning permits, soil tests and surveys.
Construction & Set-up Costs: $25,000 – $1,000,000+
Once the land is ready for use you must consider costs associated with constructing an RV park that meets local regulations. This can include installing roads and sewer systems, creating a pump station or septic system to handle sewage disposal, and building a clubhouse or other amenities. Construction costs can range from $25,000 to over one million dollars depending on the size of the park and location.
Utilities: $15-20K
In order to make an RV park truly livable and comfortable for campers, it is crucial not to overlook the costs associated with connecting essential utilities such as water, electricity, and other essential services to your park. Depending on the size and scale of the RV park, these utility connection costs can range anywhere from $15,000 to $20,000. By factoring in these expenses, you can ensure that campers have access to the necessary amenities that will enhance their experience and make their stay more enjoyable. Remember, investing in the proper infrastructure and utilities is key to creating a welcoming and well-equipped RV park for your guests.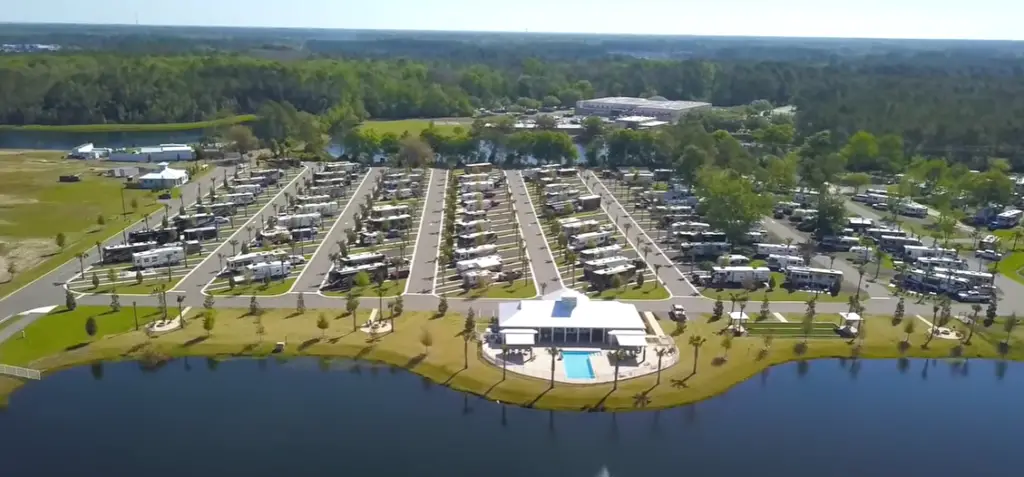 Site Rentals: $30 – $150+ per night
RV parks typically charge campers for a nightly site rental. This fee will vary depending on location and amenities but is generally between $30 – $150 per night. Determining the cost of a site rental will encompass more than just the price you are charging for a stay, but also include considerations such as discounts and promotions to attract campers and boost occupancy rates.
Licensing and Permitting: $500 – $2000
Opening an RV park typically requires obtaining various permits and licenses. Depending on the region in which you are located, this can range from a business license to a camping or recreational vehicle permit and more. The cost of these permits and licenses will vary but generally ranges from $500 – $2,000.
Advertising & Marketing: Varies
Advertising and marketing your RV park is essential to attract campers and increase occupancy rates. The cost of promoting your RV park will vary depending on the strategies used and channels advertised on. It is important to plan a budget for advertising that allows you to reach potential customers and drive bookings.
Designing the RV park: Varies
The design of the RV park is also an important factor to consider when budgeting. Designing a park that is aesthetically pleasing as well as functional will create a better experience for both guests and owners alike. The cost of designing your park will vary depending on the features you include, such as landscaping, lighting, and other amenities like pools or playgrounds [3].
FAQ
How much are most RV parks?
RV parks can range in cost depending on the location and amenities offered. Most RV parks charge a daily occupancy fee, which typically ranges from $30 to $50 per night. Some offer discounts for weekly or monthly stays, while others may offer additional services such as cable TV, Wi-Fi, or laundry facilities for an additional cost. It's important to research the RV park before your visit and compare rates to make sure you're getting the best deal.
Are there discounts or specials available?
Many RV parks offer discounts for extended stays, seniors, military personnel, and Good Sam Club members. Some parks also have seasonal or monthly specials that can save you money on your stay. It's always a good idea to look for discounts and specials before booking your stay, as they can help you save money on your RV vacation.
What amenities are typically offered at an RV park?
Amenities vary from park to park, however, many offer restrooms and showers, laundry facilities, cable TV, Wi-Fi, campfire pits, and other recreational activities. Some parks may also offer a swimming pool, playgrounds, game rooms, and other activities for the whole family to enjoy.
What should I be aware of when selecting an RV park?
When choosing an RV park, it's important to read reviews and check out photos before booking your stay. Make sure you're aware of any restrictions or rules that the park may have, such as quiet hours or pet policies. Additionally, find out what services and amenities are offered at each park to make sure you're getting the most value for your money. Finally, confirm the cost of your stay before booking so there won't be any surprises when you arrive.
Where is the best place to build an RV park?
When building an RV park, location is key. Try to find a spot that's close to popular attractions and major highways. Additionally, make sure the area has enough space to accommodate your needs, such as camping spots, RV hookups, restrooms, and other amenities. Finally, be aware of any local laws or regulations that may affect your development plans.
Are there any safety tips for RV parks?
Always follow basic safety guidelines and keep your valuables stored securely when visiting an RV park. Make sure you're familiar with the park's evacuation plan in case of emergency, and always be aware of your surroundings at night. Additionally, make sure to lock any doors and windows on your RV during your stay, and be sure to follow all local laws and regulations. By following these simple safety tips, you can ensure a safe and enjoyable visit to an RV park.
How much can you charge visitors to your RV park?
The amount of money you can charge visitors to your RV park will depend on the services and amenities that you offer, as well as the location. Generally speaking, most RV parks charge a daily occupancy fee, which typically ranges from $30 to $50 per night. You may also be able to increase your profits by charging additional fees for other services such as cable TV, Wi-Fi, or laundry facilities. Ultimately, it's important to research the local competition and compare rates to make sure you're offering the best value for your guests.
Useful Video: How to Start an RV Park Business? How to Start a Trailer Park Business? How to Build an RV Park?
Conclusion Paragraph
Building an RV park can cost a substantial amount of money, but the total cost ultimately depends on the size and scope of your project. There are various factors to consider, such as land leasing costs, building permits, construction materials, labor costs and more. It's important to carefully plan your budget so that you can take all these into account when making decisions during the planning stages of your RV park. With the right planning and budgeting, you can create an RV park that is both cost-effective and enjoyable for everyone.
References:
https://www.camperrules.com/rv-parks
https://lev.co/blog/assets/how-to-start-an-rv-park/
https://www.profitableventure.com/cost-build-rv-park-scratch/