When it comes time to trade in your RV, you will want to get the most value for it. How do RV dealers determine trade-in value? This can be a tricky question to answer, as there are many factors that go into it. In this article, we will discuss some of the things that dealers take into account when determining a trade-in value. Additionally, we'll offer key advice on how to snag the most budget-friendly deal!
How do RV dealers determine trade-in value?
When it's time to trade in your RV and upgrade to a newer model, there are several factors that come into play when it comes to determining the value of your RV.
The most important factor in determining an accurate estimate is the condition of your vehicle.
It also helps if you can provide service records for regular maintenance checks.
The age and make/model of your RV also factor into its trade-in value. Generally, RVs over 10 years old won't be worth as much on the current market as RVs that are newer and have had regular care and maintenance.
The general market value of your RV is something else to consider when it comes to estimating trade-in value. A dealer can research similar vehicles in the local market and use those prices to provide a competitive estimate. If there's been a change in the market since you bought your RV, such as new models coming out or changes in demand, these will influence how much the dealer can offer you for your vehicle.
Finally, dealers may also consider other factors such as additional features or accessories added on, like an upgraded stereo system or solar paneling. These upgrades could add some extra value onto the trade-in price depending on the individual dealer.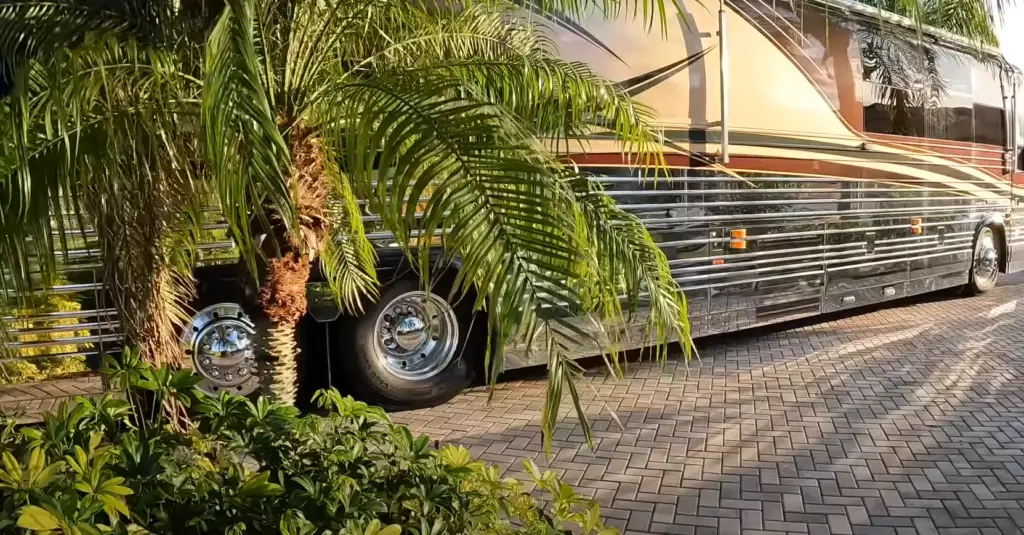 Determining the RV trade-in value is a complex process and involves a variety of different factors. It's essential to do research beforehand so you can get an idea of what a reasonable offer would be, then you can negotiate with the dealer to ensure you're getting the best possible deal.
How accurate are NADA values?
NADA values are a good starting point for determining the trade-in value of an RV, but it's not always an accurate estimate. There are many factors that can affect it, including its condition and features, as well as any upgrades or modifications that have been made to it. Additionally, local market conditions may influence how much a dealer is willing to pay for a particular RV.
As such, NADA values should be used only as a general guide when estimating the worth of your RV. It's important to remember that your RV's individual circumstances could mean that it is worth more or less than the suggested NADA valuation. A reputable dealer will take all these factors into consideration when making you an offer.
Ultimately, if you want the best value for your RV when trading in, it's worth shopping around and getting quotes from a few different dealers.
What is the dealer markup on RVs?
When it comes to determining trade in value, dealers will often add a markup or "dealer fee" to the vehicle. This extra fee is added onto the price of the RV and is used to cover additional costs associated with the sale, such as advertising and paperwork. The exact amount of this fee varies from dealer to dealer and can range anywhere from several hundred dollars up to 10 percent of the total cost of the RV. It is important for buyers to keep this in mind when negotiating prices since an inflated dealer fee could result in a higher trade-in value than what should be given.
How do dealers hide negative equity?
When it comes to trading in an RV that has negative equity, dealers may try to hide this fact. This can be done by reducing the trade-in value and then adding the difference between what you owe on the loan and the amount they are giving you back into a new loan – inflating your total debt.
It's important for consumers to recognize that trading in a vehicle with negative equity doesn't really solve anything; it just moves the debt from one loan to another. The best way to avoid this is by doing your research ahead of time, calculating your RV's market value, and negotiating with dealerships.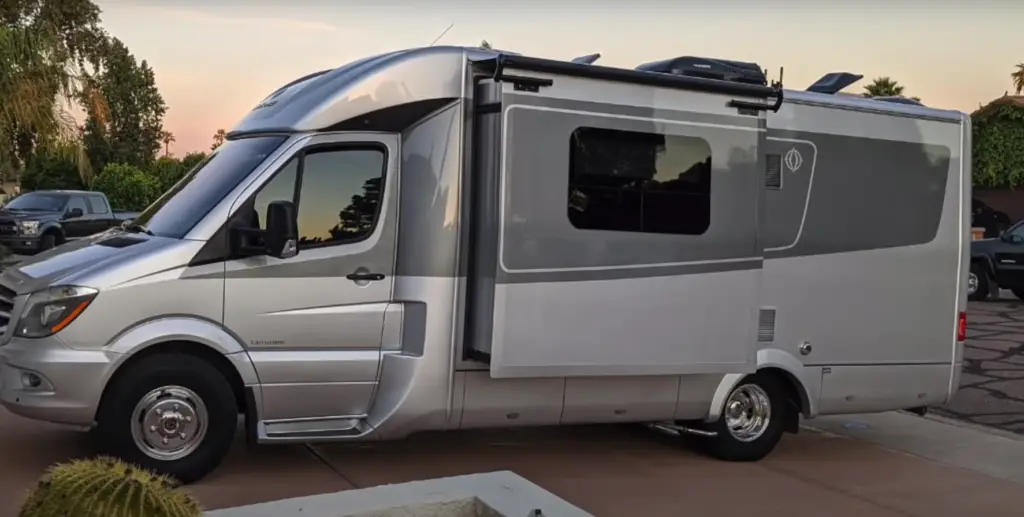 Do dealers make big money with RV trade-ins?
Dealers may not make a large profit on RV trade-ins. Instead, they use trade-ins to reduce the amount of money their customers need to put down on the new RV and encourage sales. That being said, dealers can still make a small profit when taking in an RV as a trade-in because they are able to resell it and get some additional income from that sale. In addition, they are often able to take advantage of special offers or incentives offered by manufacturers that entice dealers to take in certain types of RVs as trade-ins.
The bottom line is that while dealers may not make huge profits from RV trades, there is still value for them in doing so. By accepting trade-ins, dealers can reduce the amount of money their customers have to put down on a new RV, improve their sales numbers, and make a small profit from reselling the RV. All of these things add up to help make dealers more successful in the long run.
How much below MSRP should I pay for an RV?
When it comes to buying an RV, many people are tempted to try and get a deal. After all, why pay full price when you could potentially get the same vehicle for much less? That being said, it's important to remember that just because something is cheaper doesn't mean it's better.
How much below MSRP you should pay for an RV really depends on several factors. Firstly, think about your budget and the type of RV you're interested in. If you're looking at high-end models or units with lots of features and upgrades, then chances are they may not be discounted as heavily compared to basic models with fewer features and options.
It's also important to consider what kind of purchase incentives may be offered by the manufacturer, dealer, or other third-party sources. For example, if you're a returning customer to a specific dealership and they offer loyalty discounts for repeat business, that could provide additional savings for your purchase.
Finally, it's always wise to shop around and compare prices from different dealerships in order to get the best deal possible. You may find one dealer is offering an RV at a much lower price than others – if so, make sure to take advantage of this opportunity!
There's no set answer as to how much below MSRP you should pay for an RV. Ultimately it comes down to what fits into your budget and which features are most important to you. Always make sure to take your time and do your research to get the best possible deal. Good luck!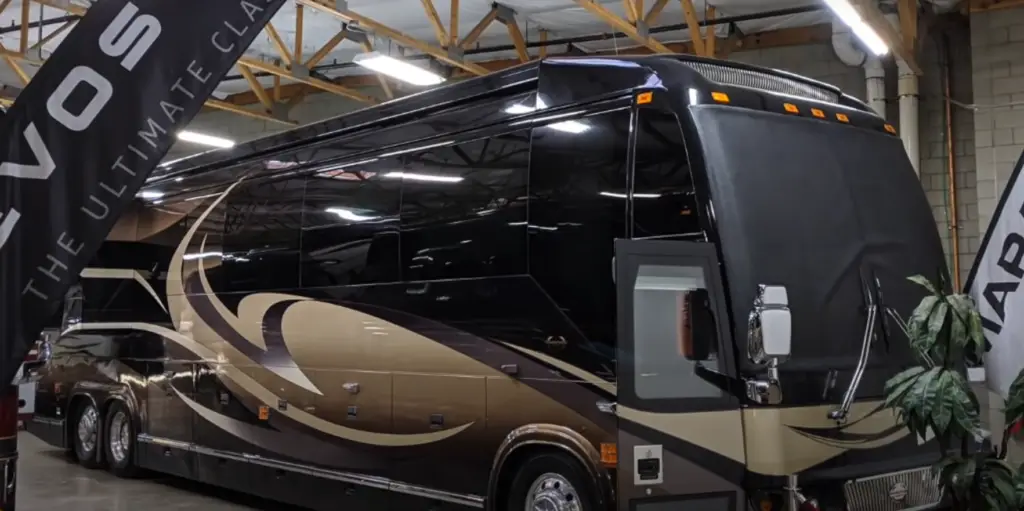 Should you trade in your RV or sell it yourself?
When it comes to trading in your RV, there are pros and cons. Trading in allows you to get rid of your old RV quickly and conveniently while still getting some money back on it. However, the trade-in value is usually significantly lower than if you were to sell your RV yourself.
If you decide to sell your RV privately, it may take more time and effort but you'll likely be able to get a better price for it. Doing things such as cleaning up the interior and exterior, properly detailing the engine compartment and taking care of any necessary repairs can help increase its saleability. You should also consider pricing accordingly and advertising extensively so that potential buyers know about the RV.
Ultimately, deciding whether to trade in or sell your RV yourself is a personal choice. Be sure to weigh the pros and cons before committing to either option and consider what method works best for you. [1]
Selecting an RV Dealer to Trade With
When selling an RV, finding the right dealer is just as important as understanding how trade-in value is determined. You don't want to rush into a deal with any random dealership; doing your research can help you get the most out of the sale.
Be sure to pick a reputable, reliable dealer that has good customer reviews and positive ratings online. It also helps to look for dealers who specialize in RVs – they tend to have a much better understanding of market trends and pricing than those who primarily sell cars or trucks.
This will typically include information about the RV's ownership, maintenance and repair history, as well as any upgrades or modifications you've made.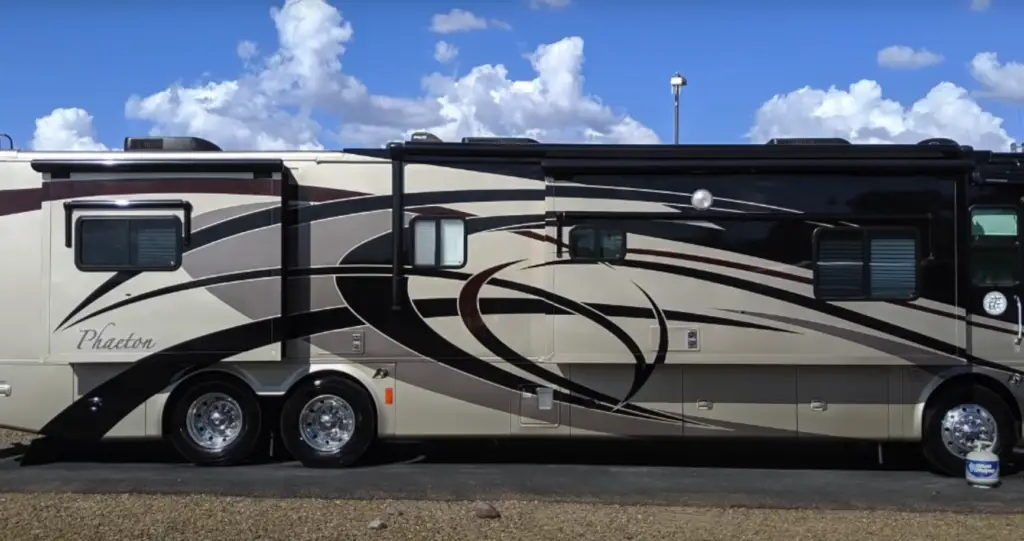 Quality Service Is a Must
When you are ready to trade in your RV, finding the right dealer is key. A good dealer will have a great staff who will take the time to understand your needs and be able to provide helpful advice and guidance. They should also be knowledgeable about the various types of RVs available on the market and how they differ in terms of features and prices.
The dealership should also have a good reputation for providing quality service and taking care of customers' concerns. To get a comprehensive understanding of what makes up a good RV dealership experience, ask around or read reviews online from people who have recently purchased an RV from that particular dealer. Doing this can also help ensure you receive top-notch customer service during your trade-in process.
Which Is Better: Small Dealers or Big Dealers?
When it comes to trading in your RV, you may find that small dealers offer more competitive trade-in values for your vehicle. Small dealers are often not as well funded or equipped as large dealers and may be willing to make a better deal on your RV. On the other hand, larger dealerships may have access to higher discounts from their suppliers and can use this leverage to give you a better value for your RV. Ultimately, deciding between small and large dealers will depend on your needs and preferences.
Also consider the location of the dealership when making your decision. Dealers in rural areas typically have less competition than those located in cities and towns with many RV dealerships. This could mean better overall prices for customers looking to trade-in their RV.
It's also important to remember that dealers have different policies regarding trade-ins and you should always read the fine print when signing any paperwork. Some dealers may offer a higher trade-in value for new RVs, while others may require customers to pay more for used vehicles. To get the most out of your RV trade-in, make sure you are aware of all of the details before signing on the dotted line.
What Are the Small Dealer Limitations?
When considering how RV dealers determine trade-in value, it's important to understand the limitations of smaller dealers. Smaller dealers may not have the same resources available as large dealer networks and therefore may be limited in what they can offer you for a trade-in. Generally, they will likely be more conservative with their offers due to potential financial risks. In addition, smaller dealers may lack access to detailed information about your unit's history or its market value since their sources are limited. This could mean you receive lower offers than what you might get from larger dealer networks that have better research capabilities.
It's also important to consider any extra fees associated with trading in your RV at a small dealership. These additional fees can include title transfer, sales tax, registration and/or insurance costs. Depending on the dealership's policies and procedures, you may be liable for these extra expenses even if you don't end up trading in your unit. Make sure to learn all of this information before entering into a trade-in deal with a smaller dealer.
Finally, it's important to remember that smaller dealerships may have less inventory available than larger ones. This could mean you don't have many options for replacing your RV after making the trade-in. You should consider this carefully before agreeing to any deals they may offer you.
RV Loans and Dealer Leverage
In addition to the factors listed above, RV dealers also take into account the value of your loan when determining a trade-in price. If you still owe money on your current recreational vehicle, the remaining balance is subtracted from the trade-in price they're willing to offer. This gives them more leverage in terms of having a larger amount of capital available for potential buyers.
Another way dealers can leverage their profits is by offering financing options for new and used vehicles. Most dealerships will have access to loans through banks or other lenders that are tailored specifically for RVs and motorhomes, so if you don't have enough cash up front to purchase a new rig outright, financing might be an option worth exploring.
Working the Deal
One common tactic to get the best deal is negotiation. Before you purchase from an RV dealer, it helps to do your research so that you know exactly how much a similar model should cost. Once you're in the dealership, don't be afraid to ask for discounts or extras like a free set of camping chairs or a discount on accessories such as generators or covers.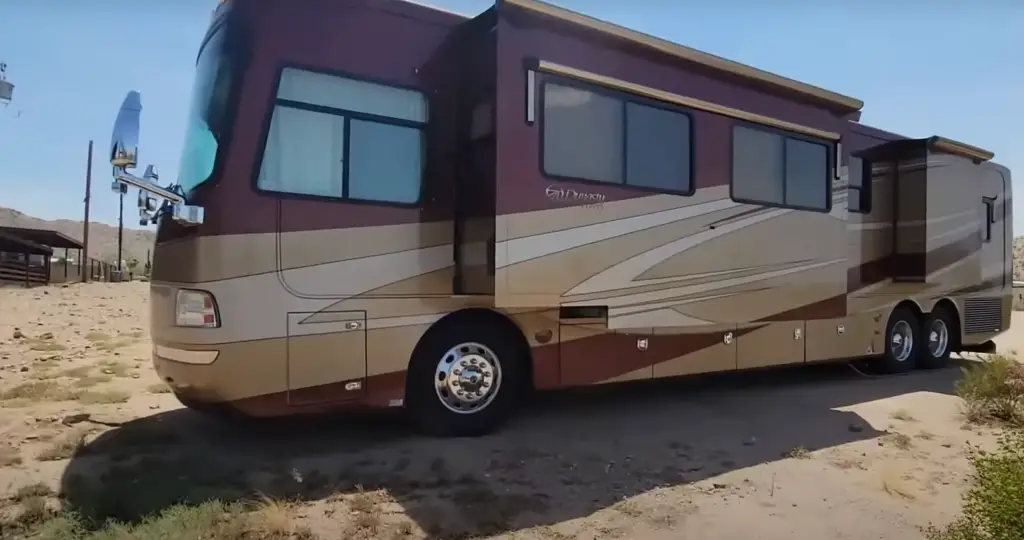 You can also negotiate your trade-in value depending on the condition of your old RV. If your old RV is still in good shape, then it should fetch more than if it's seen better days. Be sure to bring any documents related to maintenance and repair work done on the vehicle so that the dealer can assess its true worth. [2]
FAQ
How does an RV dealership actually make its money?
At the end of the day, RV dealerships are businesses. They need to make a profit in order to stay afloat. This means that they have to balance giving customers a good trade-in value for their RV with making sure that they get enough return on the vehicles they take in on trades.
Most dealerships will charge more than what the vehicle is actually worth and then discount it depending on its condition, age, and other factors. This allows them to make a profit while also ensuring that they give customers fair value for their RV.
They may also factor in additional costs such as repair work or cleaning fees when determining what to offer a customer for a trade-in. They may also adjust any offers if the customer is buying a new RV from the dealership, since this can give them additional opportunities to make money. [3]
At the end of the day, an RV dealer's primary concern is making sure that they are able to make a profit on any vehicles they take in as trade-ins. This means that customers should always be prepared to negotiate and shop around for the best deal when trading in their RV. Taking the time to compare offers from different dealerships can help customers get the most value for their RV.
How to request a price reduction?
It's not uncommon to find that the RV dealers' price is higher than what you're willing to pay. This doesn't mean that you can't get a good deal, though –– many dealers are willing to offer discounts or negotiate.
When requesting a price reduction, it helps if you research the fair market value of similar RVs beforehand, so that you know what kind of discount to ask for. The more knowledgeable and confident you appear during negotiations, the better chance you have of getting a lower price from the dealer.
If possible, try to bring any favorable trade-ins or cash offers with you when visiting the dealership. This will give them the incentive to lower their prices and might even make them more likely to accept your negotiation.
You can also try haggling the price, though you should do this tactfully and politely. It's important to remember that RV dealers need to make a profit in order for them to stay in business, so don't ask for an unreasonably low price.
Finally, it's always worth asking whether the dealer offers any special discounts or promotions that could lower your purchase cost. Many times, they will have deals specifically designed to attract customers like you –– so be sure to ask!
Once you've made your deal with the RV dealer, it's then time to finalize and sign the paperwork. Make sure that all of the details are correct and that everything is in order before signing.
By following these tips, you can make sure that you get the best deal when it comes to trading in at an RV dealer. With a bit of research, negotiation and haggling, you should be able to find a reasonable price for your trade-in –– so don't be afraid to ask the dealers for what you want!
What is the price of a motorhome?
The price of a motorhome depends on the make, model, and condition. Newer models usually cost more than older vehicles due to advances in technology. The size and type will also affect the price; larger motorhomes are generally more expensive than smaller models. Additionally, custom amenities or features can add to the cost. On average, a motorhome will set you back approximately $100,000. [4]
Ultimately, it comes down to how much you're willing to pay for an RV. If your budget is limited, consider buying pre-owned – as long as it has been well cared for and inspected by a reputable mechanic.
Useful Video: HOW TO GET THE MOST FOR YOUR RV TRADE IN
Conclusion
In conclusion, RV dealers are able to provide you with a fair trade in value for your old RV. The most important thing is to be honest and realistic about the condition of your vehicle so that you can get an accurate assessment of how much it's worth. Be sure to do your research before committing to any offer from a dealer, as there may be better deals available elsewhere. Remember: research is key when trying to make sure you're getting the best possible price for your used RV! With these tips and a little bit of luck, you'll be well on your way to finding the perfect new home for your beloved old motorhome. Good luck!
References
https://justdownsize.com/how-do-rv-dealers-determine-trade-in-value/
https://axleaddict.com/rvs/RV-Financials-Part-3-Understanding-the-Rv-Trade-In-system
https://drivinvibin.com/2022/05/23/rv-dealerships/
https://www.petesrvindy.com/blog/the-full-cost-of-motorhome-ownership–39733