If you are in the market for an RV, you have probably heard of Coachmen RV. They are one of the most popular brands on the market today. But what do you do if you have questions about who owns Coachmen RV? Do not worry, we are here to help! In this article, we will answer some of the most common questions people have about Coachmen RV ownership. We will also provide some useful tips that will help you make a decision about whether or not an RV from this brand is right for you. Thanks for reading!
About Coachmen RV
Coachmen RV is a recreational vehicle manufacturer founded in 1964. The company was originally based in Indiana, but now has operations throughout North America and Europe. Coachmen RV offers a wide variety of vehicles including Class A, B, and C motorhomes, travel trailers, fifth wheels, folding camping trailers and toy haulers. Coachmen RV also produces park models and destination trailers for those looking for more permanent living accommodations.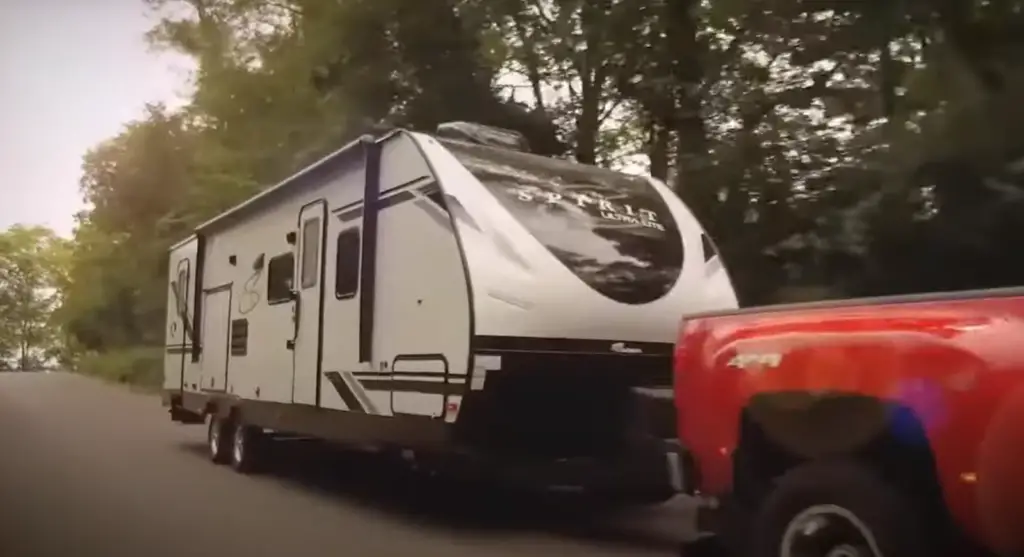 Who Owns Coachmen RV?
In 2008, Coachmen Industries sold their coveted RV brand – Coachmen RV – to Forest River, appointing them as the sole proprietor. From that moment on, Forest River has been in full control of the renowned Coachmen RV.
Not only does Forest River own Coachmen RV, but they also have many other brands under their umbrella. Some of these include: Palomino, Georgetown, Rockwood, Wildcat and Surveyor.
When you purchase a Coachmen RV, you are getting the same level of quality and attention to detail that Forest River provides with all of its products. With their commitment to excellence and customer service, you can be sure to enjoy your Coachmen RV for many years to come!
So, if you're looking for a top-notch recreational vehicle, consider checking out Coachmen RV. You won't regret it! With their superior engineering and manufacturing processes, as well as their dedication to providing an excellent customer experience, they will surely meet all your expectations. Plus, with the peace of mind that comes from knowing who owns Coachmen RV – Forest River – you can rest assured that your RV is in good hands.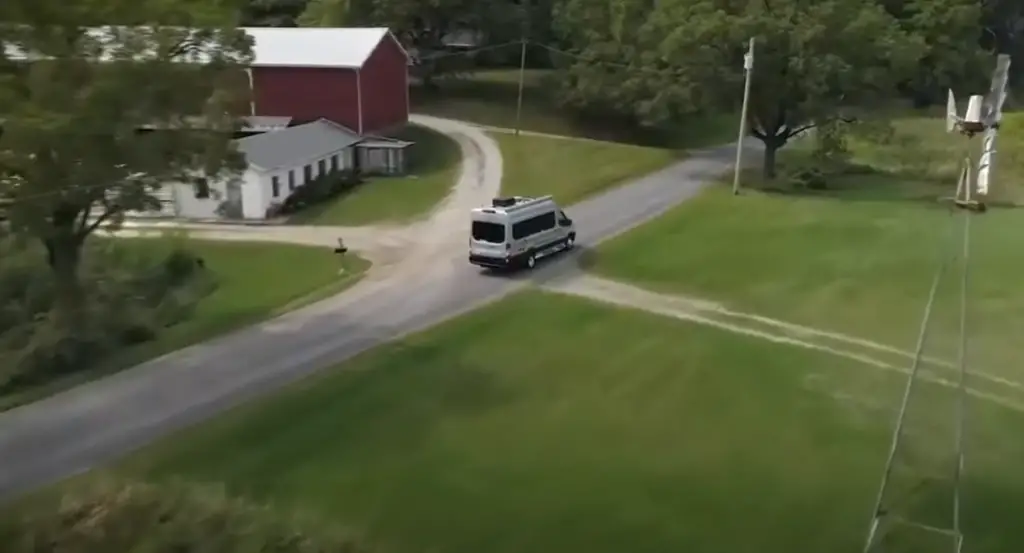 About Forest River
In recent years, Coachmen RV has been owned and operated by Forest River Inc. Established in 1996, Forest River is an esteemed American manufacturer of recreational vehicles (RVs) and other consumer products. The company manufactures a wide range of vehicles.
With over 8,000 employees working at its various locations around the world, Forest River's overall goal is to provide quality recreational products that enrich people's lives while helping them explore nature in all its forms. All of their units are built with modern technology along with materials made from renewable sources. [1]
This makes their products some of the best on the market and provides customers with an enjoyable and safe experience.
In addition to Coachmen, Forest River owns a variety of other RV brands including Flagstaff, Prime Time, Rockwood and Wildcat. They also make boat lines such as Berkshire Pontoon, Chaparral and Robalo as well as cargo trailers, park models and commercial trucks. All of these vehicles are carefully designed to meet customer needs while offering great value.
If you're looking for quality recreational products and excellent customer service, Coachmen RV is definitely the right choice. With Forest River at its helm, you can rest assured knowing that your vehicle will be built with lasting durability in mind.
Where Are Coachmen RVs Built?
Coachmen RVs are built in Middlebury, Indiana at the Coachmen RV facility. This is where all of their recreational vehicles are manufactured and it has been doing so for over 50 years now! The company prides itself on building quality products with a focus on craftsmanship, modern manufacturing techniques, and industry-leading standards. Each Coachmen RV undergoes a rigorous testing process to ensure that everyone meets their high criteria before it reaches its final destination in the hands of its new owners.
From production to delivery, the entire process takes place within the walls of this impressive facility which features state-of-the-art engineering equipment, experienced staff and dedicated teams who work tirelessly to produce reliable, quality RVs that will last for years to come. With a dedication to safety, innovation and quality control, Coachmen RV makes sure that every RV they build is up to the highest standards before it ever leaves their facility.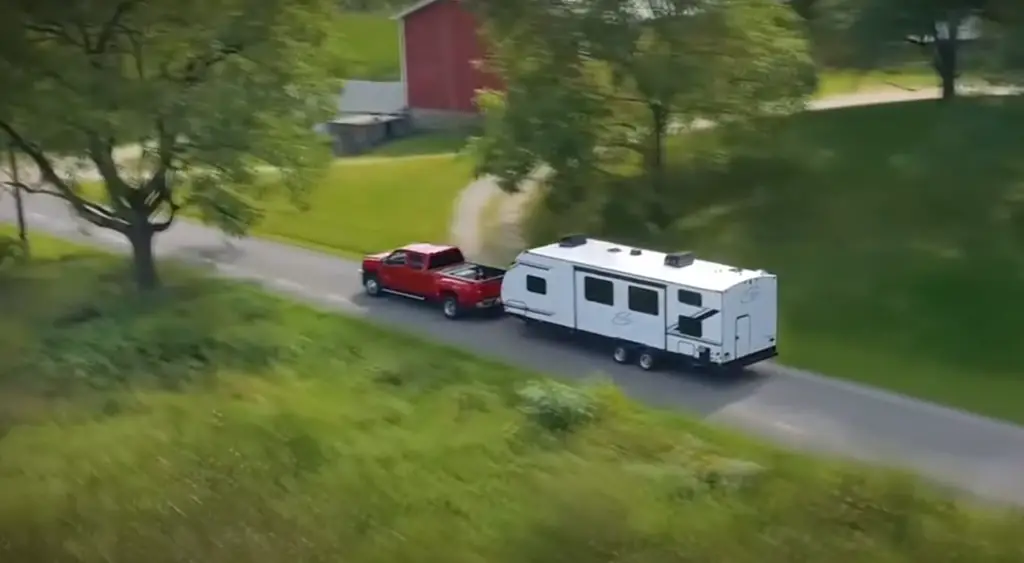 Coachmen RV also offers many customization options for those who want something more specific or tailored to their needs. Customers can pick from a wide selection of floor plans and styles as well as choose from several different interior packages that feature custom furniture, fabrics, appliances, electronics and more. No matter what you are looking for in an RV, Coachmen has something that will make your camping experience the best one yet!
Their commitment to safety, quality, and innovation ensures that you'll be enjoying your RV for years to come!
What Brands Does Coachmen RV Make?
Coachmen RV makes a wide variety of recreational vehicles, including class A and C motorhomes, fifth wheel trailers, travel trailers, truck campers, and pontoon boats. The Coachmen make brands like:
Northern Spirit XTR.
Northern Spirit.
Catalina Summit Series 7.
Catalina Summit Series 8.
Clipper Travel Trailers. [2]
When it comes to features you can expect from a Coachmen RV, there are plenty! Common amenities on these vehicles include comfortable sleeping areas for large families or groups of friends; fully equipped kitchens with ample counter space; high quality appliances like microwaves and refrigerators; spacious bathrooms with showers and toilets; and plenty of storage space.
In addition, Coachmen RV offers a variety of models with different floor plans and amenities to suit any lifestyle. Some models come with an outdoor kitchen and entertainment area, while others feature multiple slide-outs for added living space. There are also some high-end luxury models that include features like central vacuum systems and overhead televisions.
Class As
Coachmen's class A motorhomes are built on heavy-duty chassis and come with comfortable interiors that can sleep up to 10 people. These vehicles come in a variety of different floor plans, ranging from the compact 22 foot Freelander to the 42 foot Mirada. No matter what model you choose, you can be sure to enjoy top-notch luxuries such as full bathrooms, outdoor areas designed for your entertainment needs, and residential style kitchens with high-end stainless steel appliances.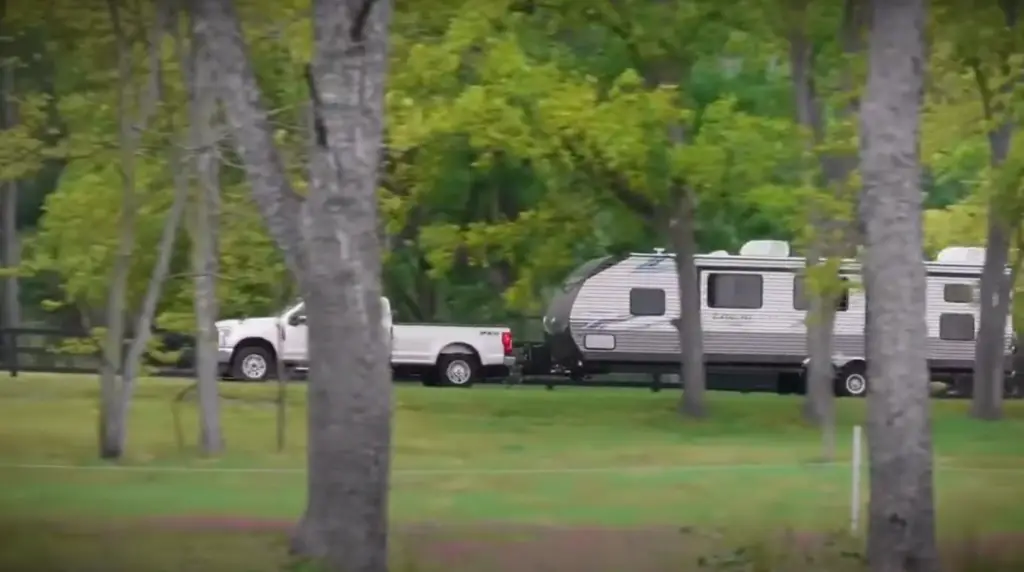 Class Bs
Coachmen's class B motorhomes are smaller and more compact than their class A counterparts. These vehicles usually sleep up to four people, making them ideal for couples or small families who want to take a road trip. Features can vary by model, but you can expect amenities like queen-sized beds, large windows for scenic views, and fully equipped kitchens.
Class Cs
Finally, Coachman's class C motorhomes offer the perfect balance between size and functionality. These types of RVs are built on truck frames and can often fit in garages due to their low profile design. Many come with full bathrooms, queen-sized beds, kitchenettes, convertible sofas, and plenty of storage.
Whether you're looking for a luxurious class A motorhome for a cross-country road trip or a compact class C for weekend camping trips, Coachmen RV has the perfect vehicle for you. With so many different models to choose from, there's sure to be something that fits your needs!
Fifth Wheels
Coachmen also makes a variety of fifth wheel trailers ranging from the compact 17-foot Freedom Express to the luxurious 42-foot Chaparral. These vehicles offer plenty of space for large families or groups of friends and come equipped with features like private bedrooms, spacious bathrooms, fully equipped kitchens, and ample storage.
Travel Trailers
If you're looking for something smaller than a fifth wheel trailer, Coachmen's travel trailers could be perfect for you. These lightweight vehicles can easily be towed behind larger cars and boast a variety of amenities such as queen-sized beds, convertible sofas, fully-equipped bathrooms, and kitchenettes. Features vary by model but can include outdoor entertaining areas as well as built in entertainment systems.
These vehicles can sleep up to six people. Some models even include outdoor entertaining areas as well as built in entertainment systems.
Pop-Up Campers
Coachmen's pop-up campers offer an affordable way to explore the great outdoors. These lightweight vehicles can be towed behind larger vehicles and set up in minutes. Features vary by model, but many come equipped with queen-sized beds, convertible sofas, and kitchenettes as well as plenty of storage for all your gear.
How Much Does a Coachmen RV Cost?
A Coachmen RV can range in cost from around $10,000 to over $300,000 or more depending on the type of RV and its features. Things such as the number of slides, generator size, interior design, exterior paint job and other amenities will all affect the price of your RV. Generally speaking, Class A Motorhomes tend to be the most expensive, with luxury models costing over a million dollars. On the other end of the scale, smaller Class B Motorhomes can cost less than $50,000. Travel Trailers typically fall in between these two prices ranges, usually running from around $20,000 to just under $100,000. It's always best to do research and compare prices before making any big purchase. [3]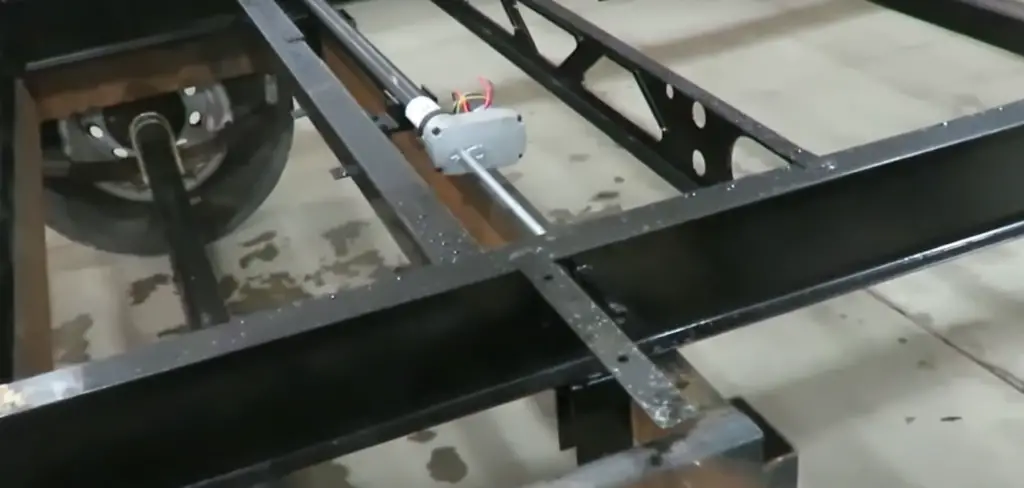 In terms of financing, Coachmen offers a variety of options including loans or leases. You can find more information on their website or speak with one of the sales associates at your local Coachmen dealer. With proper financing, you could own your dream RV in no time.
Is Coachmen RV a Good RV Brand?
When it comes to purchasing an RV, Coachmen is a brand that many people trust. The company has been in the business since 1964 and they have earned a reputation for solid construction and innovation. They offer a wide variety of models with different floor plans, features, and sizes to meet the needs of all types of travelers.
The Coachmen RV brand is known for its quality and durability. They have a large selection of both gas and diesel motorhomes, fifth wheels and travel trailers. Many of the models come with plenty of storage space, making them perfect for long road trips or camping excursions where you need to store a lot of gear.
The interior of Coachmen RVs also comes with plenty of modern touches, like LED lighting and comfortable decor. Plus, their models have been praised for their functional layouts, which can make it easier to move around your RV and enjoy the space more comfortably.
Overall, Coachmen is a great choice when it comes to buying an RV. With their variety of models and features, they have something to suit the needs of any traveler. Plus, their solid construction and attention to detail make them a reliable option that will last for years to come.
FAQ
Who bought out Coachman?
Coachmen RV, formerly known as Coachmen Industries, was acquired by Forest River Inc. in 2008. The company is now part of the Berkshire Hathaway family and owned by Warren Buffet's holding company.
What companies does Thor own?
In addition to Coachmen RV, Thor Industries owns many other brands of recreational vehicles. These include Airstream, CrossRoads RV, Dutchmen Manufacturing, Heartland Recreational Vehicles, Jayco Corporation and Keystone RV Company. The company also operates more than 20 subsidiaries that manufacture components used in its RVs such as axles and chassis. Furthermore, Thor Industries owns multiple related businesses such as campgrounds and parts-and-service centers. [4]
Thor Industries has grown over the years through numerous acquisitions made between 1984 and 2018.
Today, Thor Industries is a publicly traded company that employs more than 18,500 people worldwide. It continues to grow through investments and acquisitions, and it serves as one of the most important players in the recreational vehicle industry. Thor Industries is helping to revolutionize how consumers explore the outdoors with their RVs. By offering high-quality vehicles at affordable prices, they are making it easier for everyone to enjoy life on the open road.
Whether you're looking for a luxury motorhome or a rugged travel trailer, there is sure to be a Coachmen RV that fits your needs and budget. You can be sure that your investment will last for years to come. With reliable performance and legendary customer service, Who Owns Coachmen RV is an excellent choice when it comes to recreational vehicles.
Who is the largest RV manufacturer in the US?
The largest RV manufacturer in the US is Thor Industries, Inc. In 2020, Thor acquired Coachmen RV and its subsidiaries from REV Group for $500 million. This acquisition made Thor the world's largest RV manufacturer, with a total of 69 brands and over 100 factories worldwide.
Coachmen has been building recreational vehicles since 1964. By crafting motorhomes, fifth wheels, travel trailers, pop-up campers, destination trailers and toy haulers with the utmost precision and care – this company is revolutionizing how we experience our outdoor adventures. Their main focus is on providing quality products at competitive prices with superior customer service support.
What is the top RV brand?
This is a tough question to answer, as each brand offers something different.
Some of the more popular brands include Monaco, Thor Motor Coach, Winnebago, and Jayco. However, Coachmen has been a leader in the industry for over 50 years and is widely recognized as one of the top RV brands today.
Useful Video: Coachmen RV – History and a Vision
Conclusion
Ultimately, understanding who owns Coachmen RV can help you make an informed decision when purchasing a recreational vehicle. You can confidently shop knowing that your purchase is secured by a dependable and trusted organization. Coachmen has been making quality recreational vehicles since 1964, so you can rest assured that they'll continue to provide top-notch products for years to come. With this information in hand, you're now ready to find the perfect fit for your next RV adventure! Happy Travels!
References
https://www.getawaycouple.com/coachmen-rv/
https://coachmenrv.com/rvs
https://www.rvuniverse.com/listings/for-sale/coachmen/
https://en.wikipedia.org/wiki/Thor_Industries