Whether you're shopping for the avid RV enthusiast in your life or looking for the perfect present to surprise a camper fan with, this ultimate gift guide has all the RV gift ideas you could ever need. From practical items that will make their lives easier on the road to luxury camping accessories, there are plenty of options for finding perfect presents that will be appreciated and enjoyed by any recreational vehicle lover. With gifts ranging from necessities to fun gadgets, you can find something special and unique that will bring a smile to any RV enthusiast's face.
RV Gifts for Staying Connected Entertained
RVing is a great way to get away from it all, but that doesn't mean you can't stay connected and entertained while you're out on the road. Here are some great RV gifts that will help make any trip more enjoyable.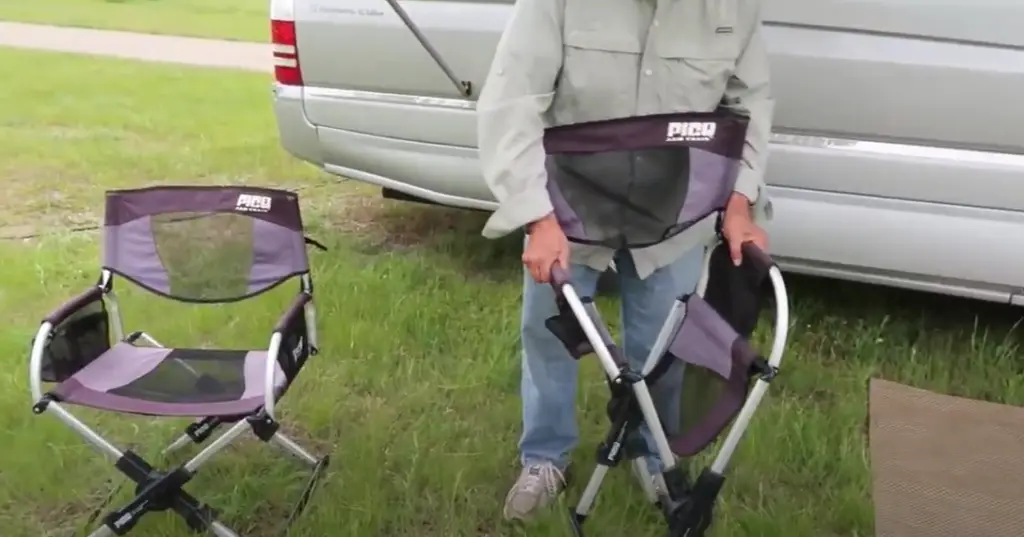 For staying connected:
A portable Wi-Fi router or mobile hotspot – Having internet access in your RV is essential these days for keeping up with work, watching movies, etc. Get your loved one a portable Wi-Fi router or mobile hotspot so they never have to worry about being disconnected from the world.
For entertainment:
Portable DVD player – Nothing beats curling up in bed after a long day of exploring and watching a movie together. A portable DVD player allows you to take your favorite movies with you wherever you go, so you can have family movie nights anytime!
Outdoor projector – If you're camping in an area with dark skies, why not set up a makeshift outdoor theater? An outdoor projector allows you to watch movies or shows on a much larger screen than a laptop or tablet. All you need is a white sheet and some blankets for the ultimate home cinema experience!
Board games – Don't forget the classics like Monopoly, Scrabble, and Clue when packing your RV. Board games are always great for passing the time and getting those competitive juices flowing. Plus, they're a lot more portable than video game consoles!
No matter where your adventurous loved one takes their RV, these gifts will ensure they stay connected and entertained on the road. Now all that's left is to hit the open road and make some amazing memories!
Additional Ways to Make an RV Trip More Convenient
RV life can be fun, but it can also be challenging at times when you don't have access to certain amenities or supplies. Here are some great products to help ease any inconveniences so your loved one can focus on enjoying their trip:
Portable generator – A portable generator comes in handy when you need extra power for running appliances, charging electronics, or lighting up the campground.
Solar panel charger – If your loved one prefers a more eco-friendly option, a solar panel charger is a great gift. It's perfect for keeping devices charged while still being friendly to the environment!
Outdoor shower – An outdoor shower makes it easy to stay clean and refreshed during a long trip. Plus, you don't have to worry about finding public showers in sketchy places!
Portable toilet – No RV trip is complete without a portable toilet! This handy device allows your loved one to enjoy all of the freedom of camping without having to make regular trips back home just for bathroom breaks.
These gifts are sure to make any RV trip more convenient and comfortable. Whether your loved one is heading out for a weekend getaway or an extended road trip, they'll be prepared for whatever comes their way!
Portable Battery Pack
WiFi-Enabled Borescope
WiFi-Enabled Borescope: For anyone working in a profession where visibility into otherwise inaccessible areas is paramount, such as plumbing and automotive repair, a WiFi-enabled borescope can make life much easier. This device allows you to see deep inside pipes, engines, and other difficult-to-reach places with the help of an attached camera. Plus, its portability makes it easy to take from job site to job site without worry. With this device at your side, all your hard-to-see problems can be quickly solved.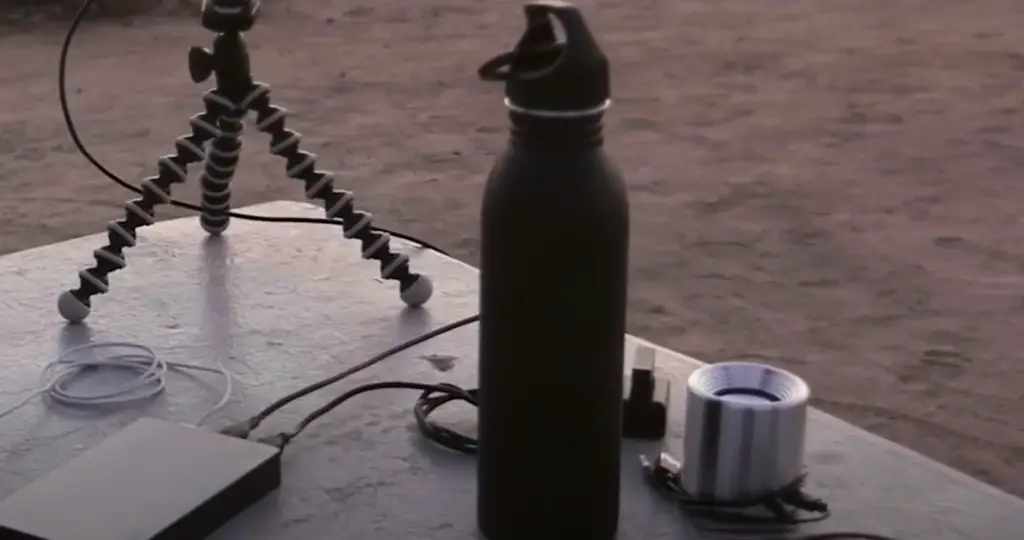 Bluetooth Headphones
Bluetooth headphones are the perfect solution for anyone who needs to work, or just wants to relax, without being tethered to a device. Whether you're looking for a pair of wireless earbuds with great sound quality, or something that can fit comfortably on your head while blocking out all external noise, Bluetooth headphones offer it all. They come in a wide range of styles and prices so you can find the perfect set that meets your specific needs. With Bluetooth headphones, staying connected is easier and more enjoyable than ever before.
Portable Charger
A portable charger is one of those items everyone should keep in their bag – just in case! These days, most of us carry around multiple devices that need charging throughout the day, and a portable charger ensures you can stay connected wherever you are. Choose from a wide range of sizes, shapes, speeds, and prices to find the perfect charging solution for your lifestyle. Whether you're running out the door or just need a quick charge while on the go, a portable charger has got you covered.
Headlamp
A headlamp is a great tool for anyone who finds themselves outdoors after dark. From lighting up your way on the hiking trail to illuminating the area while you work on a car, a headlamp can help keep you safe and make tasks easier. Choose from models that feature adjustable brightness settings, rechargeable batteries, and even waterproof designs for use in all weather conditions. With a headlamp at your side, there's no limit to what you can do in the dark!
Power Bank
Whether you're working remotely or just need some extra juice when away from an outlet, a power bank is essential for keeping your devices charged and ready to go. With so many models available today ranging from tiny keychain-sized chargers to larger portable batteries, you can find the perfect power bank to suit your needs. Most models even come with multiple ports so you can charge up several devices at once and never miss a beat. With a power bank in your bag, you'll always have the power you need to keep everything running smoothly.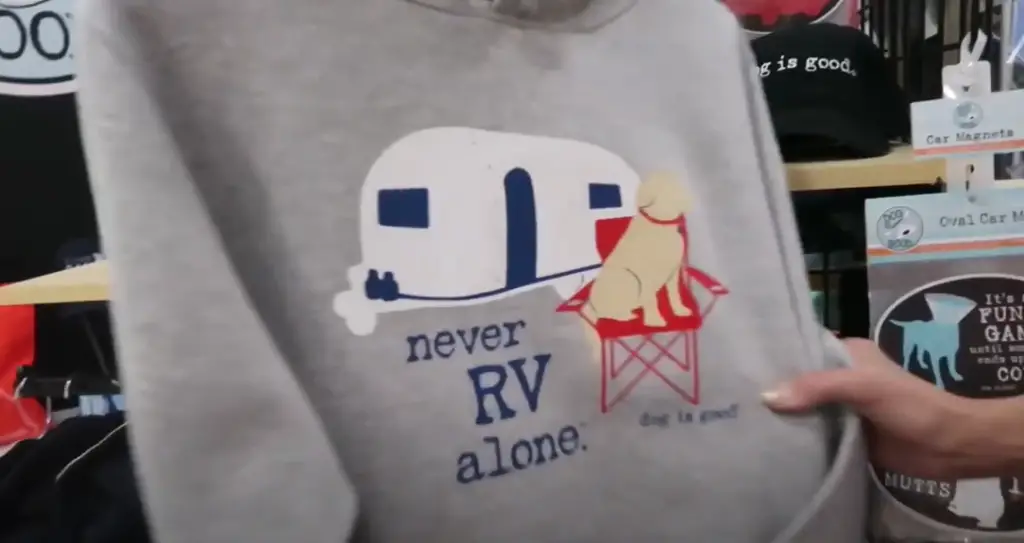 Solar Panel Charger
If you're looking for an eco-friendly solution to keeping all your devices charged on the go, look no further than a solar panel charger. This device uses energy from the sun to generate electricity that can be used to power or recharge any USB-compatible device – making it great for camping trips or just everyday use when away from home. Not only is it efficient and easy to use, but you'll also be doing your part to help the environment by relying on renewable energy. With a solar panel charger in tow, you'll never have to worry about running out of power!
RV Gifts for The Kitchen
Nesting Bowls
Nesting bowls are essential for any RV kitchen. Not only do they provide storage, but they can also save you space as well. Each set of nesting bowls typically includes five to seven pieces that fit inside each other and can be easily stored away when not in use. The smaller sizes are perfect for preparing individual servings and the larger ones can handle larger batches of food, making them a versatile addition to your RV kitchen.
Cutting Boards
Made from wood or plastic, cutting boards are another great gift option that is both practical and decorative. They provide a sturdy place to cut fruits, vegetables, meats, and more without damaging countertops while protecting knives from dulling quickly due to hard surfaces. Most come with non slip feet so that they don't slide around while you work and some even have built-in storage for knives and other utensils.
Kitchen Gadgets
RV kitchen gadgets are a great way to make meal prep easier. There are a variety of options available, such as vegetable choppers, immersion blenders, spiralizers, juicers, griddles, electric kettles, waffle makers, and more. Each one is designed to make cooking faster and easier while conserving counter space in your RV kitchen.
Cookbooks
If your recipient loves spending time in the kitchen, a cookbook is a great gift. There are tons of RV-specific cookbooks out there that offer recipes specifically designed for small spaces with limited countertops and tools. You can also find general cookbooks that feature traditional recipes and ones that focus on healthy eating or vegan diets.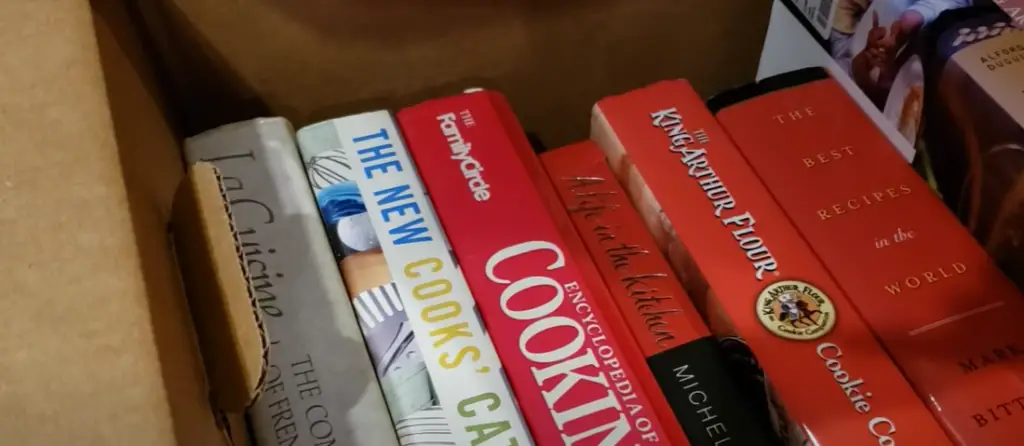 Beeswax Wraps
Beeswax wraps are a great gift for RV kitchens. These reusable wraps are made from beeswax, organic cotton, and jojoba oil and can be used to store food without the need for plastic wrap or aluminum foil. They're perfect for wrapping sandwiches, cheese, fruits and vegetables, or any other food you want to keep fresh. Plus, they come in fun prints that will look great on any RV kitchen countertop!
Aprons
An apron is a must-have item for anyone who spends time in the kitchen. Not only do they help protect clothes from splatters and spills, but they also add a bit of style to your RV kitchen. Look for aprons with pockets for utensils, adjustable straps for a comfortable fit, and waterproof materials that can easily be wiped clean. You can even find aprons printed with fun RV-inspired designs!
Spice Rack
A spice rack is another great gift option that can help keep your RV kitchen organized while adding a touch of color and style. Look for racks made from durable materials like wood or metal that won't take up too much counter space. Wall-mounted racks are especially great since they free up floor space in small RV kitchens. Racks with clear glass jars are also ideal because they make it easy to quickly identify spices without having to open each one.
RV Kitchen Essentials Gift Basket
If you're not sure what to get for someone who loves to spend time in the kitchen, an RV kitchen essentials gift basket is a great option. This type of gift basket typically includes items like measuring spoons and cups, cooking utensils, spices, storage containers, oven mitts, towels, and other small items. It's a thoughtful way to show your appreciation while giving them useful things that they can use in their RV kitchen.
Instant Pot for the Win!
The Instant Pot is a kitchen game-changer! This versatile appliance can do it all, from slow cooking to pressure cooking and beyond. It's perfect for RV kitchens because it takes up minimal counter space while offering the convenience of 7 functions in one pot. Plus, some models are even WiFi-enabled so you can control them using your smartphone or tablet. The Instant Pot is sure to be a hit with anyone who loves spending time in the kitchen!
RV Oven Mitts
No RV kitchen is complete without oven mitts! Look for mitts that are designed with heat-resistant materials like silicone and cotton so they can handle temperatures up to 500 degrees F. For added convenience, look for mitts that come with loops so you can hang them up when not in use. And don't forget to pick up a few sets – one for each family member!
Herb Garden Kit
For the adventurous RV chef, consider getting an herb garden kit. These kits include everything you need to start your own herb garden right in your RV kitchen, such as pots, soil, and seeds. Fresh herbs are packed with flavor and vitamins so they make a great addition to any meal. Plus, growing your own herbs is a fun project that will help bring some life into the confines of an RV kitchen!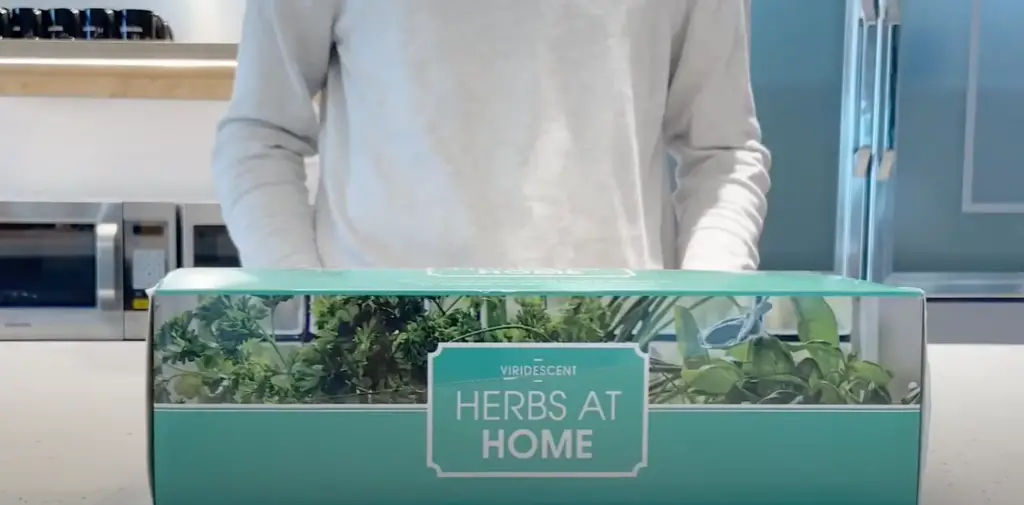 Espresso Machine
An espresso machine is a great gift for the RV coffee lover. Not only will they be able to enjoy their favorite espresso drinks, but they can also save some money since they won't have to buy expensive lattes from coffee shops. Plus, most models are compact so they won't take up too much counter space in your RV kitchen.
Portable Gas Grill
For the outdoor chef, a portable gas grill is the perfect gift. Not only do they come in compact sizes that are great for RV kitchens, but they also offer precise heat control and easy cleanup. Gas grills are perfect for cooking up burgers, steaks, vegetables, fish or anything else your heart desires! Plus, you can find models with folding legs that make them even more convenient for travel.
RV Dish Towels for Kitchen
Decor Dish towels are a must-have item in any RV kitchen. They're great for drying dishes, wiping up spills, and even covering food to keep it warm. Look for ones that come in fun prints and colors so they can be used as kitchen decor while still being functional. And don't forget to pick up a few extras – one for each family member!
Cooking Utensils
No RV kitchen is complete without cooking utensils. Spatulas, tongs, ladles, whisks, potato mashers – whatever you need for meal prep can be found here. Look for sets of utensils that have non-slip handles and comfortable grips so they won't slip out of your hands while cooking. And don't forget to pick up a few extra sets – one for each family member [1]!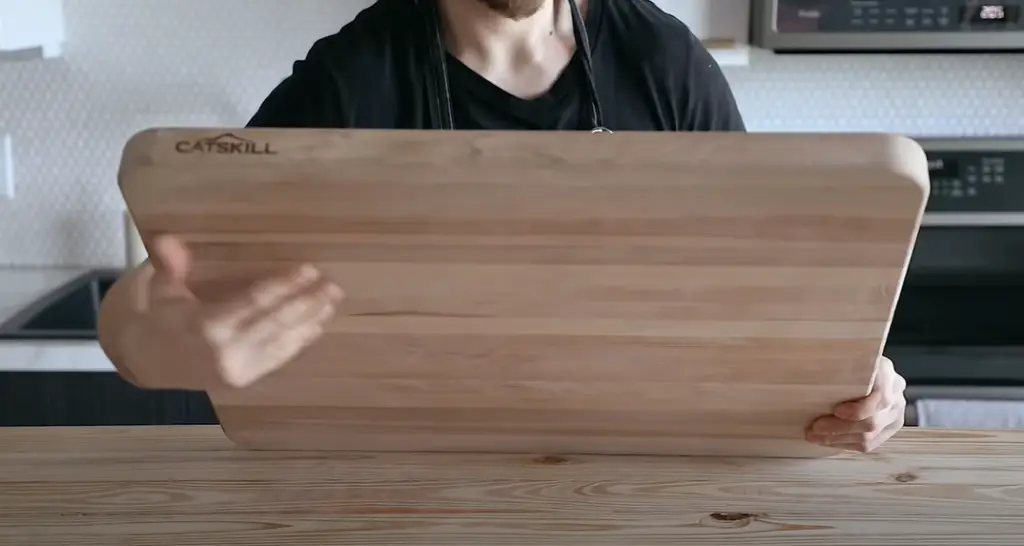 Best RV Gifts for Making Your Space Cozy (Inside Out)
Printable RV Decor
Whether you want to give a practical gift or something for decor, printable RV decor is an easy and affordable way to spruce up your space. You can find RV-themed wall art, signs, door hangers, decals, and more that are perfect for adding some extra personality to the interior of your rig.
Weighted Blankets Throws
If you're looking for a cozy gift that's sure to make anyone feel right at home in their RV, consider buying them a weighted blanket or plush throw. Weighted blankets are especially popular among campers because they provide deep pressure stimulation which helps reduce stress and promote better sleep while camping in unfamiliar environments. Plush throws also do a great job of keeping you warm while adding a touch of luxury to your interior.
Double Polar Fleece Blankets
When you're camping in the great outdoors, staying warm and comfortable is key. Double polar fleece blankets are a must-have item for every RVer. They're lightweight, yet toasty warm and perfect for snuggling up with on chilly nights. Plus, they come in a variety of colors and patterns so there's sure to be something that fits your style!
Rechargeable Lanterns Torches
One of the most essential items that any camper should have in their RV is a good quality flashlight or lantern. Rechargeable lanterns and torches make great gifts because they provide bright light without taking up much space. Plus, since they can be charged via USB or solar power, they're perfect for off-the-grid camping.
RV Art Wall Hangings
If you're looking for a more decorative gift, why not give them some RV art or wall hangings? There are countless options available like vintage maps of popular campgrounds or travel posters to help them remember their favorite trips. You can even find custom pieces that will make the interior of their rig unique and personal.
State Sticker Map for RVs
A great RV gift idea is a state sticker map. Many people love to keep track of their travels by adding state stickers to a map of the US or specific regions (like the lower 48 states). This is a fun way for them to show off their adventures and reminisce about all the places they've been.
String Lights for RV Exteriors
String lights are a great way to spruce up the exterior of any RV. They come in all different shapes, sizes, and colors so you can find something that suits any style. Plus, they run on batteries which makes them super portable and easy to use while camping.
Zero Gravity Chair
A zero-gravity chair is a great gift for anyone who loves to relax in their RV. These chairs are designed to provide maximum comfort by evenly distributing weight and reducing pressure on the spine, neck, and legs. Plus, they're lightweight and can be folded up easily so they won't take up too much space in the rig [2].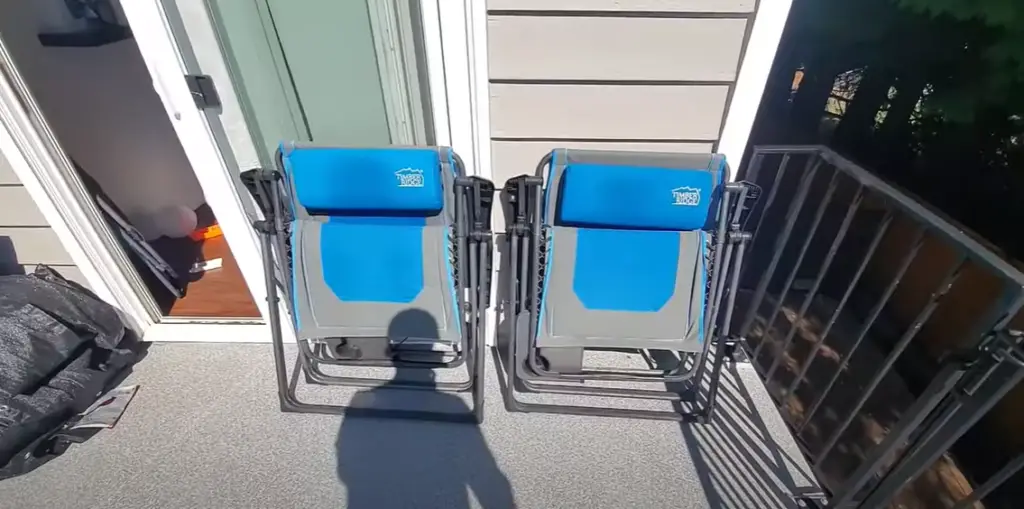 Practical Gifts for RV Owners
Andersen Levelers – Best Camper Leveling Kit
If you're looking for a practical gift to get an RV owner, Andersen Levelers is one of the best camper leveling kits on the market. This kit comes with four heavy-duty levelers that are easy to adjust and install to help provide stability and support when parked. The set also includes one ratchet wrench, two wheel chocks, two grip mats, and all necessary hardware for installation. This is an essential tool for any RV owner who needs help getting their vehicle perfectly level while camping.
RV King Deluxe Toilet Paper – Best Value Quality
It may seem like a funny thing to buy someone as a gift, but every RV owner needs toilet paper! The RV King Deluxe Toilet Paper offers great value and is made from premium quality materials. It comes in 4-roll packs and is designed to dissolve quickly, which makes it perfect for use in RV toilets. The extra soft touch of the paper also makes it comfortable to use.
LED Camper Awning Lights – Best Ambiance Security
RV owners often need lighting while camping, but wires can be a huge hassle to run if they don't already have them installed. LED camper awning lights are the perfect solution; they provide both ambient light and security by providing visibility outside of your vehicle during the night. This set of lights comes with 48 LED bulbs that can be attached directly to any standard RV awning, making installation quick and easy.
RV Water Filter – Best Clean Safe Water Source
Having access to clean and safe water is an essential part of RV life, but it can be hard to find a reliable source when out on the road. An RV water filter is an invaluable tool for any RV owner who wants to ensure their drinking water is free of harmful contaminants. This high-capacity filter from Camco removes both bacteria and heavy metals, making it the perfect gift for any RV owner looking for peace of mind.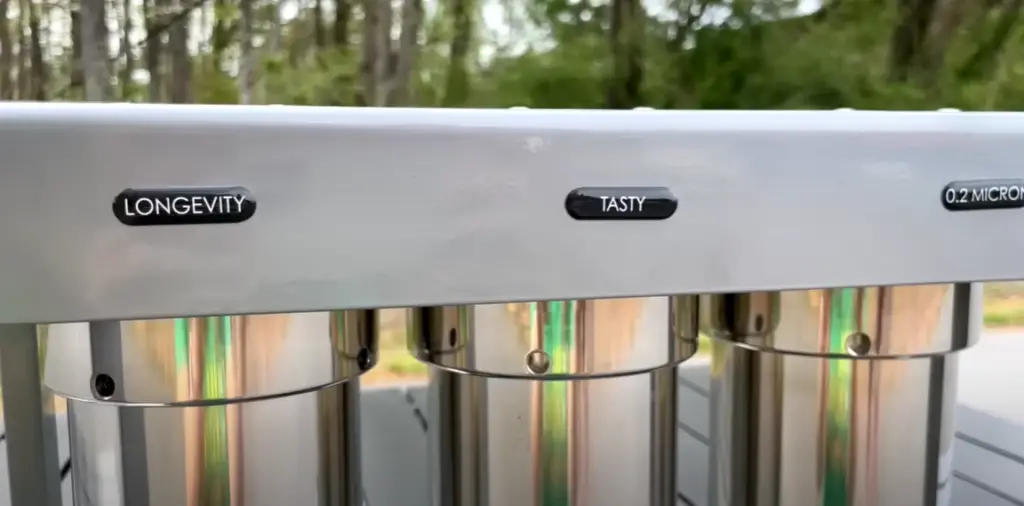 RV Sewer Hose Kit – Best Waste Management Solution
One of the most important things to have while camping in your vehicle is a proper waste management system. The Camco RhinoFLEX sewer hose kit comes with everything you need to quickly connect and disconnect your sewage hose from your septic tank. The kit also includes two fittings that can be used to connect to different size tanks, which is essential for RV owners who may travel from one camping site to another.
Telescopic Extension Ladder – A Ladder is a Must for RVers!
RV owners often need to reach areas that are out of their normal reach, which is why a telescopic extension ladder can be such a great gift. This ladder from Ohuhu has four adjustable heights and is made from high-quality aluminum alloy, making it both sturdy and lightweight. It also folds up neatly so that it takes up minimal storage space when not in use.
Solar Charger – Best Way to Power Up on the Road
If you're looking for an energy-efficient way to power up while camping, a solar charger is an excellent choice. This one from Renogy comes with two USB ports and four LED indicators that show the charging status as well as the remaining battery life. The durable, waterproof design ensures that the charger will last for years, making it a great gift for any RV owner who wants to stay connected while on the road.
Portable Ice Maker – When you need a nice cold drink!
Whether you're camping in the middle of nowhere or just taking a weekend road trip, having an ice maker can make all the difference. This one from Della is small and portable, so it won't take up too much valuable storage space. It also has a sleek design that makes it look good while serving up cold drinks wherever you go [3].
Memberships Subscription Gifts
Harvest Hosts Membership
This membership gives you access to a nationwide network of wineries, breweries, farms and other locations offering overnight stays for RVers. With a Harvest Hosts membership, you can take your RV and explore unique places all across the country.
National Parks Pass
The National Parks Pass is the perfect gift for any outdoor enthusiast! This pass grants admission to over 2,000 federal recreation sites, including national parks, wildlife refuges, and more. Plus you get discounts on amenities like camping fees and boat launches at some locations.
Amazon Prime Membership
An Amazon Prime Membership makes it easy for anyone to shop online with free two-day shipping on millions of items — perfect for those who love shopping from the comfort of their own home. Plus, you get access to exclusive Prime deals and discounts as well as streaming services like Amazon Music and Prime Video.
Movie Pass
If you have a movie lover in your life, a MoviePass subscription can help them save money on tickets at participating theaters across the country. This subscription allows members to see one movie per day for a low monthly fee.
Audible Subscription
An Audible Subscription makes it easy for anyone to enjoy audiobooks and other spoken word content from their favorite authors. With this subscription, users get access to thousands of titles and exclusive discounts on new releases. It's the perfect gift for readers who want to listen instead of read!
Spotify Subscription
Music lovers will love this gift! A Spotify Subscription gives users access to millions of songs, albums, and podcasts. Plus, they can create their own personalized playlists and listen on any device. With Spotify Premium, they can also download music for offline listening.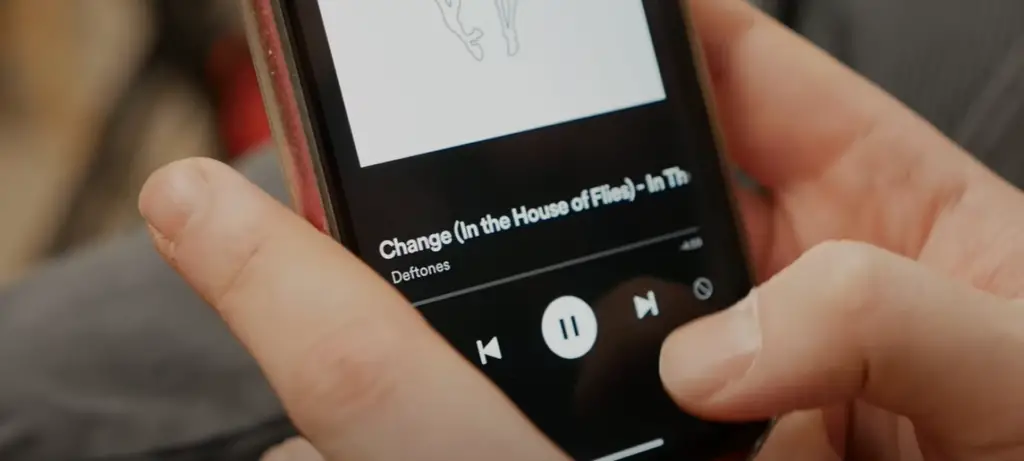 FAQ
What do you get someone who lives in a camper?
A great gift for someone who lives in a camper is something that can make their living space more efficient, organized, or comfortable. Consider items like collapsible shelving, organizers for drawers and cabinets, solar-powered lighting systems, foldable chairs and tables, camping cookware sets, sleeping bags or hammocks, outdoor rugs or mats, and portable fans or heaters. Other ideas include things to help with maintenance like tire pressure gauges and air compressors. Depending on the type of camper they have you may also want to look into options for storing bicycles or kayaks as well as awnings and other outdoor accessories.
What essential items are needed for the RV?
The essential items needed for an RV are a water tank, hoses for fresh and wastewater, a propane tank, battery power supply, sewage storage containers or tanks, septic system parts like tanks and drain fields, and generator or solar panels to power appliances, and either an air conditioner or heater. Other items may include outdoor cooking equipment like grills or stoves, kitchen supplies such as dishes and utensils, camping chairs, outdoor rugs or mats, bedding sets for sleeping in the RV, cleaning supplies to keep the camper clean and free from pests and bugs. You will also need tools on hand for maintenance as well as any other items you may want to bring along during your journey.
What should I bring on a camping trip?
When planning for a camping trip, you will need to think about essential items like water, food, and cooking supplies, shelters such as tents or tarps, sleeping bags or blankets, warm clothes and shoes, a first aid kit, and bug spray. Depending on where you are going and the activities you plan to do you may also want to bring along things like hiking poles or trekking poles, maps of the area, flashlights and headlamps, sunscreen and sunglasses, camp chairs or stools. If you will be near a body of water consider bringing life jackets or wetsuits if necessary.
How do I make my RV cute?
There are many ways to make an RV look cute and cozy. Start by adding colorful throw pillows, rugs or mats, blankets, and curtains. Hang plants from the ceiling to add a pop of color as well as life inside your space. Add wall decals and wallpaper if possible. Choose bright and fun dishes or kitchen tools for cooking and eating meals in the camper. String lights along the walls for the atmosphere when enjoying your camper at night. Consider also bringing outdoor furniture like chairs and tables so you can enjoy time outside too!
What should you not bring in an RV?
There are certain items that you should not bring in an RV. These include hazardous materials such as flammable liquids, pressurized containers, and aerosol cans. Avoid bringing anything too heavy or large as these can weigh down the camper and cause wear and tear to the vehicle over time. Also, try to avoid bringing items that will take up a lot of space as RVs do not typically have much room for storage. Lastly, make sure whatever you choose to bring is secured inside so it does not move around during travel.
What should I put on my RV walls?
The best way to decorate your RV walls is by adding wall decals, wallpapers, or fun paintings. This will help add color and life to your space. You can also hang photos of your family and friends to make the RV feel like home. If you want something a little more unique consider adding textured wallpaper, hanging fabric tapestries or artwork, or displaying collections such as maps and postcards from places you have been. For a cozy vibe hang items such as throw blankets and pillows on the walls too!
How to choose the right RV for you?
When choosing an RV, it is important to think about your needs and wants. Consider what type of activities you will be doing and what kind of amenities or features you are looking for. Do some research on different types of RVs and find one that fits within your budget as well as meets all of your criteria. Once you have narrowed down your options visit RV dealerships to get a better look at the vehicles in person and speak with sales representatives who can help answer any questions or concerns you may have. This way you can make sure the RV is the perfect fit for you before making any final decisions.
What do I need to consider when renting an RV?
When renting an RV, there are a few things to consider. First, be sure to research the rental company thoroughly and read any reviews from past customers. Make sure the RV is in good condition and that it meets all of your needs before signing any agreement or contract. Additionally, you should confirm what type of insurance coverage they offer for the vehicle and ask if there are any additional fees or charges associated with the rental. Lastly, it is important to review the cancellation policies and ensure that you know when the final payment is due so as not to incur any extra costs.
Useful Video: 12 Gift Ideas for RV Owners
Conclusion Paragraph
Gifts for RV lovers are a great way to show your appreciation for someone and make their RVing experience even more enjoyable. With so many options available, it can be difficult to decide what to get. However, a few thoughtful gifts are sure to put a smile on any RVer's face. From camping gear to specialized gadgets, there are plenty of unique gift ideas that will make the perfect present. Whatever you choose, taking the time to find something special that really speaks to your recipient's interests is sure to make them feel extra appreciated and grateful.
References:
https://trekkn.co/gifts-for-rv-owners/
https://www.shedreamsofalpine.com/blog/best-gifts-for-rv-owners
https://thehomethatroams.com/blog/gifts-for-rv-owners/